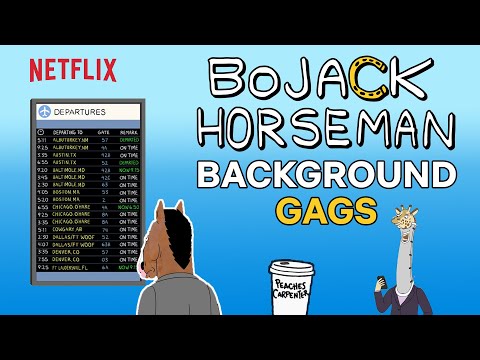 Bojack Horseman: Background gags you might have missed
Any fan of BoJack Horseman knows the creators pack background gags into almost every scene.
Now Netflix has released a compilation reel of some of the more subtle jokes that have featured in the first half of the sixth and final season, which just dropped.
Posting the video on YouTube, the streaming giant said: 'If you've been watching season 6A, you'd know that it takes BoJack on a journey of self-discovery questioning the realities of forgiveness and personal change, but have you been watching close enough? We found the best gags (that you may have missed) and compiled them in one 4.30min video. You can thank us later!'
Here it is:
Published: 3 Nov 2019
What do you think?