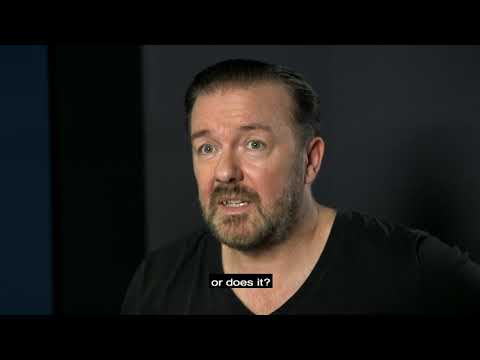 Ricky Gervais on being in Scooby-Doo
Ricky Gervais said it's 'flattering' to be asked to play an exaggerated version of himself in Scooby-Doo.
And he laughs that he's like a 'really weird old cat lady' in the episode which airs in the UK tonight.
The episode, entitled Ollie Ollie In-Come Free!, will follow the Mystery Inc. gang as they agree to help Ricky with an antique haunted Egyptian statue of a cat.
Gervais said: 'It's nice being able to play an exaggerated or twisted version of myself. It's very flattering to be approached to play yourself in an iconic cartoon.'
His episode of Scooby-Doo And Guess Who? airs at 5pm tonight on Boomerang.
Published: 21 Oct 2019
Recent Videos
What do you think?