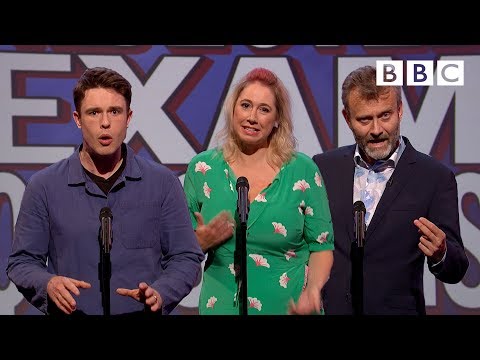 Rejected questions from exams
Mock The Week comedians suggested some rejected exam questions in this week's programme.
Ed Gamble, Larry Dean, Maisie Adams, Tiff Stevenson, Ed Gamble and Hugh Dennis are taking part in the episode, which airs on BBC Two at 10pm tonight.
It's at least the third time the topic has come up on the 'scenes we'd like to see' round. Here is the same question from 2017:
Published: 21 Jun 2019
What do you think?