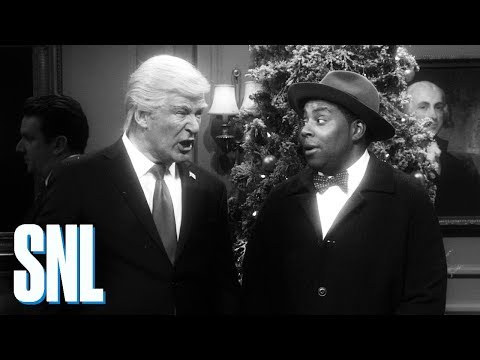 It's A Wonderful Trump
Saturday Night Live imagined an alternative reality when Donald Trump never became president last night.
The spoof of It's A Wonderful Life also featured Ben Stiller as Michael Cohen, Matt Damon as Brett Kavanaugh and Robert De Niro as Robert Mueller as well as the full-time cast members.
'Wow, everyone looks so different,' Alex Baldwin's Donald Trump said when introduced to the new world. 'What are those things on their faces?'
'Those are smiles,' Kenan Thompson's angel Clarence replied.
Published: 16 Dec 2018
What do you think?