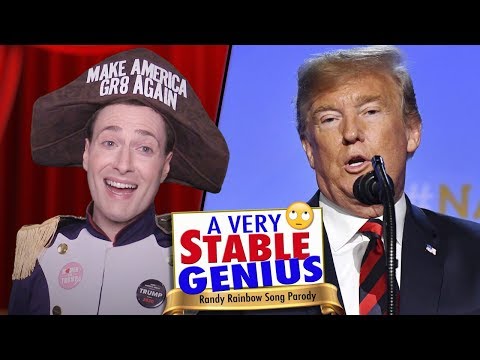 The Very Model Of A Very Stable Genius
Donald Trump's brag that he's a 'very stable genius' has long been nothing but a sad punchline.
Now American comedian Randy Rainbow has taken the boast as the basis for a new song parody based on The Major-General's Song from Gilbert and Sullivan's Pirates of Penzance.
It starts: 'He is the very model of a very stable genius / of all the US Presidents he is the Mussoliniest.
And makes jokes about the President's 'tiny penius', Russian meddling in the election, and his notorious 'grab em by the pussy' comment.
Published: 17 Jul 2018
What do you think?