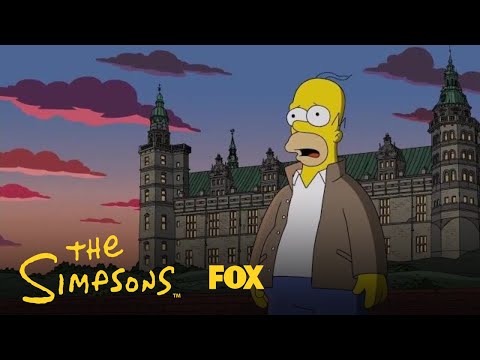 Homer does Hamlet
Homer offers his version of Hamlet's soliloquy in the latest episode of The Simpsons.
But in his version – which starts 'tubby or not tubby' – he reminisces about great American food.
Or as he puts it: 'Where tis nobler in the mind to gobble the wings and nachos of outrageous portions, or just eat fish and end them?'
He delivers his speech in front of a castle that looks like Elsinore as the family visit Denmark – where they hope to take advantage of the nation's free healthcare.
It airs on Sky at 8pm this Friday
Published: 14 May 2018
What do you think?