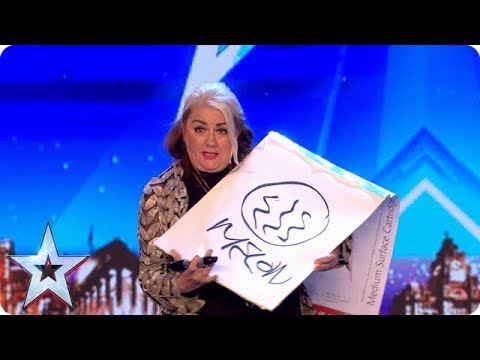 Mandy Muden on Britain's Got Talent
Comedy magician Mandy Muden is to appear on Britain's Got Talent tomorrow night.
She stunned the judges by producing a watermelon from an artists' pad during her audition, then flirted with judge David Walliams saying: 'David, can you feel me stroking your aura?'
And in a mindreading trick she urged him to think of someone he was very attracted to... but he ignored Muden's seductive overtures and chose Simon Cowell instead.
That appeared to mess up the trick... but of course it could all be a bluff.
Muden is not the only performer from the comedy circuit to have appeared on the show this series, following Lost Voice Guy Lee Ridley last week and Robert White in the first episode – both of whom wowed judges.
The show is on ITV at 8pm tomorrow:
Published: 27 Apr 2018
Recent Videos
What do you think?