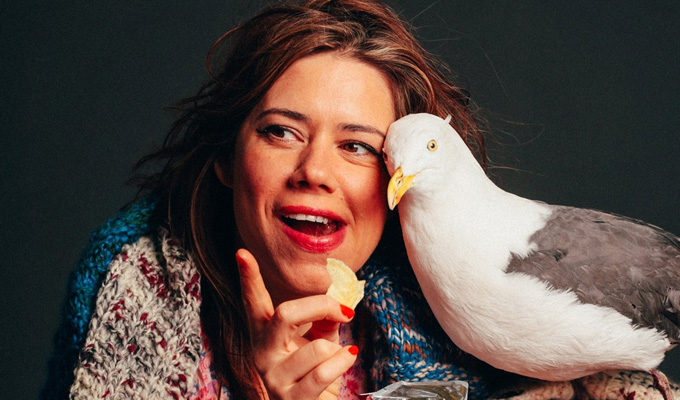 'I dragged my heckler across the floor'
First gig
My first gig was in the early hours of the morning, atop of the No. 73 night bus.  The bus had stopped for maintenance, so with a lionhearted (drunk) attitude I took it upon myself to regale the masses – eight teenagers and man named Carl.  They didn't put their chicken down, or move their dewy night dribble from their chins, but they enjoyed it in their own small ways.  
I wonder if it's too late to bill TFL for my services, or at least get the security footage for my next DVD.
Worst gig
A Christmas club gig in South London.  I ended by going to a troublemaker's table, tipping this troublemaker backwards in his chair and dragging him across the floor. A low point for both of us I'd say.
Worst heckler
I once bought a relative to a colleague's Edinburgh show where they thought it was 'fun' to heckle something really naff.   They heckled the comic I got them free tickets for, while they were sat next to me.  That's the worst.
Most exotic gig
Any overseas gig where you get a free fruit platter. Yes, yes save a little dragon fruit for me. Anywhere hot is good. I'd like to be booked for the club circuit in the Philippines, if they're reading this. 
I did an Oxford university ball last week. They had catering and cocktails, fairground rides and fireworks. At my university ball we got given narcotics and Tony and Brian set the bin on fire, which is like fireworks but more floor-based. 
Best gig as a punter
Karaoke Circus. All that singing.
• Lou Sanders: What's That Lady Doing? is on at Pleasance Dome at 20:10
Published: 21 Aug 2016
What do you think?