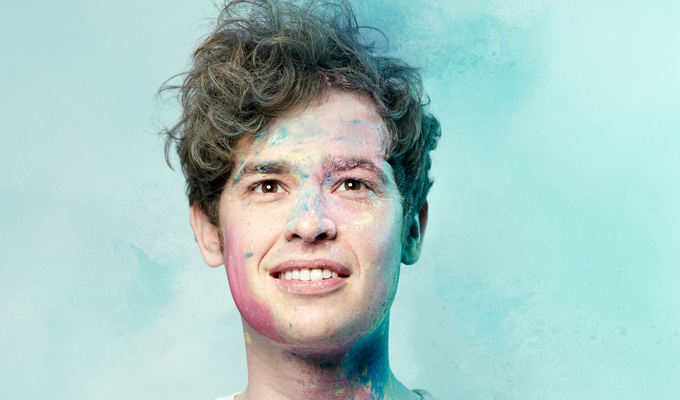 'I crushed the skull of a frozen squirrel'
Best gig
My favourite ever gig was when I won English Comedian Of The Year. Not just because it is a great competition, but a few weeks earlier I had been dropped by my agent at the time, I was ready to quit comedy, and my Mum talked me out of it. There was a drop-out in one of the heats, and thanks to my Mum, I am now full time.
Worst gig
Nottingham Jongleurs. I don't have a great track record there. First time I played there, someone threw a bottle at me. Second time, on the way home I wrote off my car. Then a few weeks ago, I was ready to be announced on stage, when a cocktail of adrenaline and under cooked chicken decorated in the inside of my jeans. Please welcome to the stage… Oh shit..
Gig that changed my life 
Coming runner-up in the BBC New Comedy Award I think was the most life changing. First of all I had never spoken to 5 million people before and secondly it made me think, Oh I might actually be able to do this.' Comedy went from a hobby which had got drastically out of hand to an actual career prospect.
Strangest audience member
About six months into gigging, I did a run of uni shows. The first one was at Salford University. The next one was at Leeds. And a girl from Salford turned up to the Leeds one. I thought it was odd.
Then the next night, Sheffield. She was there again. She began to turn up to all my gigs. She befriended my sister online, pretending to be my girlfriend. She would take pictures outside my house and then one night she came to a gig, and exploded with rage. 'Why do you never speak to me! you are meant to be my boyfriend!'
That was pretty weird.
Worst journey to a gig
When I started a few years back, it was Christmas time, a few of us had been booked to do a daytime Christmas gig; it was lovely. Then some of the other acts had a gig together that night, for some reason I said I would go along. On the way back, snow threw itself down, one of the acts lost control of the car, we ended up in the central reservation of a motorway, no coats, wet shoes and a three-hour wait for the AA. To top it off, as I climbed over the motorway barrier, I heard a crunch, and I crushed the skull of a frozen squirrel.
Brennan Reece: Everglow is at the Pleasance Courtyard at 18:00
Published: 17 Aug 2016
What do you think?