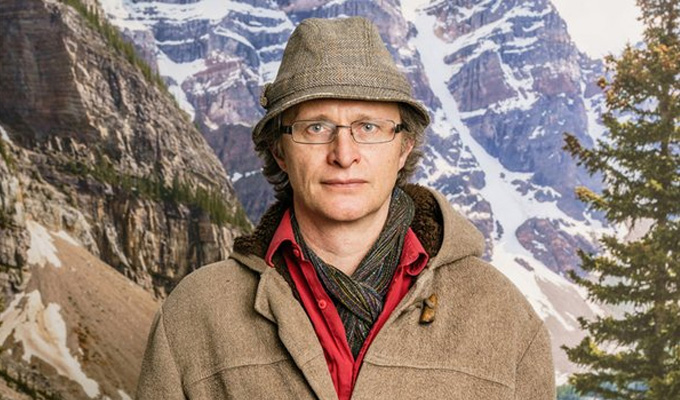 Why I'll never play the Buxton Festival again
Most memorable non-gig: Buxton festival
Nearly 30 years ago I was in a double-act called God and Jesus and on our way to Edinburgh we stopped off to do a show at Buxton festival. We were in a room above a pub overlooking the opera house. It was a hot summer evening, we'd sold no tickets, had had a couple of pints and on a whim decided to move the PA to the open window and address the bow-tied and bejewelled opera-goers in the square below.
'The opera is cancelled, run to the hills!' we repeated with variations, cracking each other up, but not the head of Buxton festival who kicked open the door: 'Who are you,' he demanded.
'God and Jesus,' we replied.
'Is that your sad name? Well I tell you this: you will never play the Buxton festival again.'
And you know what? He was right.
Worst gig: Preston Poly
For a time Preston Poly was notoriously the worst gig on the National Comedy Network. The atmosphere in the student union was toxic, a generalised background of boozed-up anger and hate – someone told me it was because no one studying there had put Preston Poly as a first choice. I remember being heckled in the bar – before the gig.
The venue itself was like the judgement chamber in Planet of The Apes, a terraced pit. On one particular night after a long week on the road we got there and there were no posters for the gig, indeed something else was on: the Ents manager who had booked the show had left suddenly and the new one didn't know anything about it. Result! A night off! All we needed to do was collect our rider (£25 towards the B&B, 'a meal', quality lager: and we needed these things, we lived off them).
The new Ents manager wasn't happy about this though, and while agreeing that it was in the contract, and it wasn't our fault, decided to put the gig on anyway in a bar. They assembled a stage and some blinding lights and a PA and on we went. The rugby club had won or lost and were getting rowdy and nobody in that room wanted to see comedy.
I did my act, to no laughs, except one. Blinded by the lights I slipped off the stage and sliced my shins on the angular steel coffee tables below. I lay on the ground, pain rising, my blood trickling on the floor, listening to the whole room roar with laughter.
Best Audience: New Town Bar, Edinburgh
I'd finished my show at The Stand and was having my customary pint at The Lord Bodo over the road, catching the last rays of evening sun when Scott Agnew comes up the road: There was an all-day benefit for Waverley Care going on down at The New Town Bar, an act had dropped out and could I fill in? Of course I could. The only thing I resented slightly was having to go downhill: that's my trick for surviving Edinburgh – maintain your height whenever possible.
The bar was jammed, the audience were standing and had been drinking all day – usually a recipe for a disastrously low attention span. But no, they were amazing, the most beautiful, beautiful audience, subtle of ear and warm of laugh. I'd stormed it and was about to finish when I decided since it was a benefit for Waverley Care I should end with my Waverley Care joke. So I did: 'Do give as much as you can to Waverley Care, because it's a very good cause – they raise money for people living in Scotland with Aids: And it's bad enough having Aids. Presumably they spend the money on anti-retrovirals and plane tickets.'
And in unison, correctly; perfectly; they booed me off. I can always turn a crowd.
Best heckle : Northampton
On a whim I said to the audience; 'Anyone in from Northampton?' Of course quite a lot of people said yes, since we were in Northampton, but less than half because we have cars.
But one man in the front row was particularly vociferous: 'Yes!' he exclaimed, seemingly on the verge of losing his temper. "Oh", I said, "How long have you been here? How many generations?"
'Six!' his red face shouted.
'Your family has lived in Northampton for six generations… can anyone top that?' I enquired. And this voice from the back of the room cried 'Four!'
Best gig: Cabaret Boom Boom Sheffield
Sometimes you go somewhere and everything's perfect: You arrive and there's vegan soup on the go backstage, followed by cake. Everyone's buzzing around making finishing touches to the room or their act, or the bar.
The sold-out crowd pour in and the buzz just rises: and then the show; proper, proper variety; strange games, musical numbers, a strong man!, visual, theatrical; wonderful. Then me talking for a bit – and even that goes all right, followed by a disco. But what I really love is the clearing up afterwards, the way everyone just mucks in; no boss, no shouting – it's like a vision of a better world.
The DJ booth dismantled, the bunting put back in the box, the chairs, the tables, the floor sweeping: many hands make light work they say; I find a single finger adequate. That was a joke by the way. Then all back to Rick's for a curry, a drink and a natter. Yes! It don't get better than that. I feel blessed to have played there.
• Simon Munnery: Standing Still is at The Stand at 16:00; Simon Munnery and Friends: 30 Not Out is at The Famous Spiegeltent, St Andrew's Square at 18:45 on August  22; and work-in-progress show, Whack It Up The Flagpole, with Nina Conti is at the Pleasance Dome at 23:00 on August 12 and 19.
Published: 10 Aug 2016
What do you think?