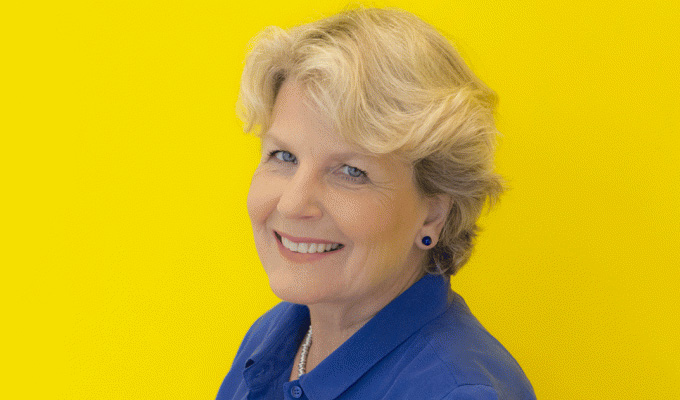 Sandi Toksvig Live! National Trevor
Show type: Tour
Starring: Sandi Toksvig
Sandi thinks that being called a National Treasure is a bit embarrassing and she has decided instead to become a National Trevor – half misprint, half Danish comedian, novelist, actor and broadcaster.
Expect tall stories, fascinatingly funny facts, really silly jokes and some terrible baking from the host of Great British Bake Off, QI and Fifteen to One. Don't expect tap-dancing, needlework or headstands.
In the quickfire Q&A you can ask Sandi whatever you want – but please don't ask her bra size (she doesn't know)
Upcoming Dates
Sorry. We have no upcoming listings for Sandi Toksvig Live! National Trevor.
Reviews
Charming, witty, curious and chirpy, Sandi Toksvig might be on many people's lists of ideal dinner party guests.
21/01/2019
This comic also appears in: