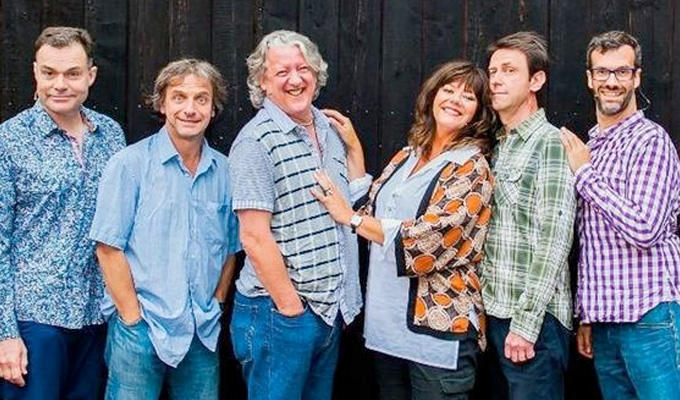 The Comedy Store Players
Show type: Misc live shows
Britain's leading improv troupe was formed on October 27, 1985, following a brief test run at the Edinburgh Fringe earlier in the year with Kit Hollerbach, Dave Cohen, Neil Mullarkey and future Austin Powers star Mike Myers. In the first half of that first show they did stand-up, rather than take a chance on the new ad-libbed style imported from the States. Only 20 people were in the audience.
A month later Paul Merton joined the cast, and still regularly performs at their Sunday-night gigs. Canadian Myers and American Hollerbach taught the games to the rest of the team, which was soon joined by Mullarkey's Cambridge friend Richard Vranch – initially as a pianist but he quickly became part of the regular team. Cohen was sacked after six months.
Josie Lawrence joined after guesting one night at the 1986 Edinburgh Fringe, just before Myers returned to Canada. Other regular members over the years have included Sandi Toksvig and Jeremy Hardy, while guests have included Eddie Izzard, Catherine Tate, Rory Bremner and Julian Clary.
Jim Sweeney joined the Players in 1992 and is still credited at the end of every show, although he has been unable to perform with the team for the last two years because of his multiple sclerosis. Lee Simpson and Andy Smart complete the current core line-up, which performs every Wednesday and Sunday night at the London Comedy Store.

Upcoming Dates
Sorry. We have no upcoming listings for The Comedy Store Players.
Reviews
You'd be forgiven for thinking that The Comedy Store Players are as old as London itself.
6/07/2011
Twenty-five years the Comedy Store Players have been going; and you'll be hard-pressed to think of many credible improv groups that have sprung up in all that…
1/01/2010