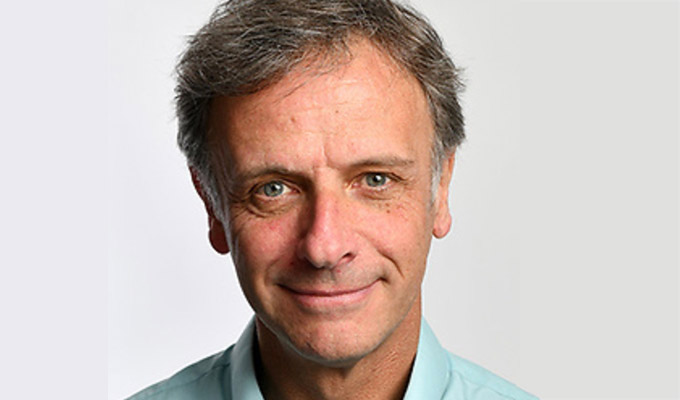 Richard Vranch
Improviser Richard Vranch is a Comedy Store Player, one of Paul Merton's Impro Chums, a Steve Frost Impro Allstar and co-founder of The YarnBards, improvised storytelling troupe.
In 2004, he celebrated 25 years at the Edinburgh Fringe; first performing with the Cambridge Mummers. He has a Ph. D in radiation physics from the university – and was also a research fellow at St John's College, Oxford, for nine months.
In 1981 Richard began writing and performing a double-act with Tony Slattery on the London comedy circuit.
He was most famously the musical accompanist on Whose Line Is It Anyway? but his CV includes various radion panel shows, including Radio 2's Jammin' and Radio 4's Just A Minute, plus TV appearances and writing credits on The Paul Merton Show, The Secret Policeman's Biggest Ball (appearing on stage with Peter Cook and Dudley Moore), Cue The Music,The Rory Bremner Show and more.
He had his own eight-part Channel 4 science series, Beat That Einstein and co-hosted the Channel 4 quiz series The Music Game with Tony Slattery.
In 1988, he toured a sketch show around Cyprus, Jordan, Israel and the Occupied Palestinian Territories, and the following year he co-wrote and performed the Radio 2 sketch show The Hot Club with Arthur Smith, Josie Lawrence and Ronnie Golden.
With collaborator Lucy Allen. he has also made animations for Smack the Pony and in the Body Zone of the Millennium Dome, as well as cartoons published in Punch, The Spectator and Maxim.
Read More