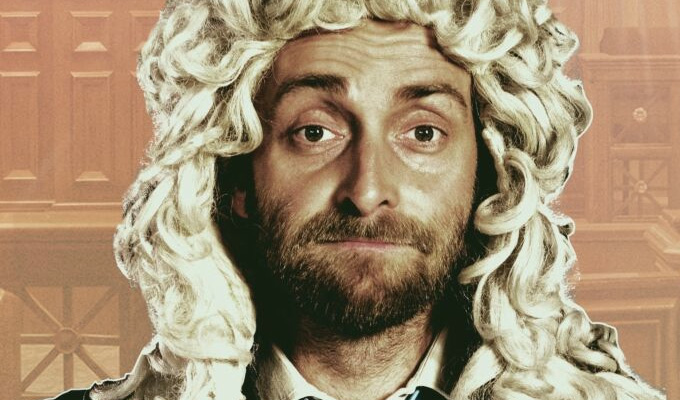 Justice? You want some? 'Cos we got it. Top comedians play lawyers prosecuting and defending charges set against YOU.
This Is Your Trial is an improvised comedy courtroom in which audience members can accuse their friend and loved ones of petty crimes, or face charges themselves.
Judge Tim FitzHigham is joined by guest comedians in the roles of lawyers, hearing testimony, cross-examining witnesses and providing evidence all on the spot. It's then up to the audience to act as the jury, and decide the verdict.
Inspiration to the CBBC hit show 'Monster Court' and returning to the Edinburgh Fringe for the 8th time, join Tim FitzHigham, Thom Tuck, Trevor Lock and others as they prosecute and defend charges set against YOU.
Book your seat for jury service and see this award winning and critically acclaimed show that is outrageously funny, every single time.
Upcoming Dates
Sorry. We have no upcoming listings for This Is Your Trial [2021].
These comics also appear in: