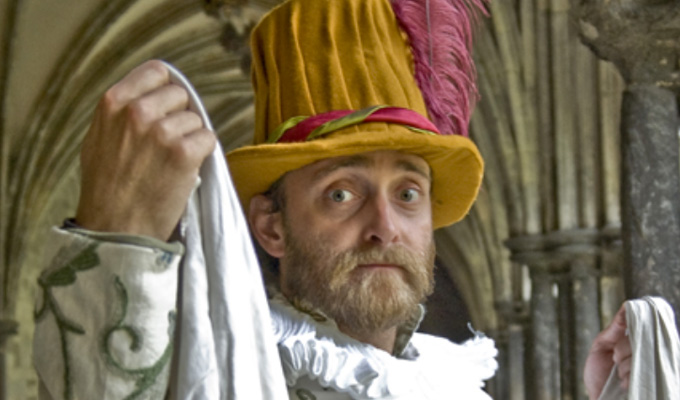 Tim Fitzhigham: Will Kempe, Shakespeare's Stand-Up
Show type: Tour
Starring: Tim FitzHigham
In 1600 the greatest comedian in the world and the greatest playwright in history had a big fight. What happened next is the stuff of legend...
Will Kempe the comedian and William Shakespeare the writer fell out over Kemp's ideas for a comedy part in Hamlet. To show Shakespeare the true nature of comedy Kempe walked out of his office in the Globe and Morris danced from London to Norwich in nine days.
To commemorate the 400th anniversary of the death of Shakespeare, join multi award-winning comedian Tim FitzHigham for wild Morris dancing, near death, arrest and injury as he takes on the challenge of the greatest stand up comedian in history - Will Kempe.
Will Tim succeed in making it from London to Norwich in 9 days? And will he discover the true nature of comedy?
Upcoming Dates
Sorry. We have no upcoming listings for Tim Fitzhigham: Will Kempe, Shakespeare's Stand-Up.
This comic also appears in: