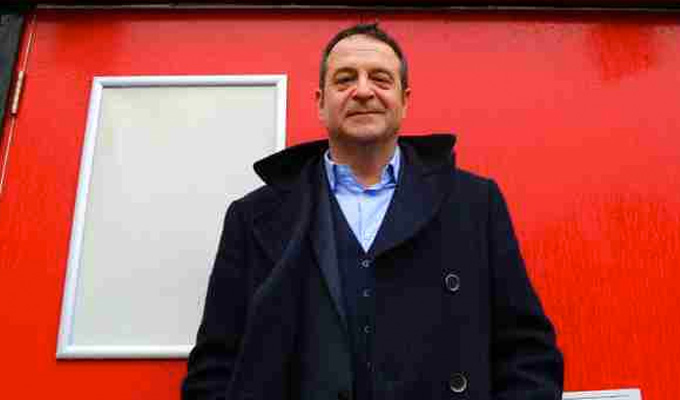 Mark Thomas: The Red Shed
Show type: Edinburgh Fringe 2016
Starring: Mark Thomas
Red Shed is the third part in a trilogy that started with the multi award winning shows Bravo Figaro and Cuckooed.
A story of strikes, fights, dinner ladies and commies. Crap beer, great beer, burgers and burger slingers. Pickets, placards, friendship, love, history, dreams and above all remembering.
Multi award winner Mark returns to where he first started to perform, a red wooden shed in Wakefield, the labour club, to celebrate its 50th birthday. The show will involve the audience (in a nice way) to recreate the shed and its inhabitants. Part theatre, stand up, journalism, activism it's the story of the battle for hope and the survival of a community in a small wooden shed.
Directed by Joe Douglas
Upcoming Dates
Sorry. We have no upcoming listings for Mark Thomas: The Red Shed.
Reviews
'This is a show about the miner's strike,' Mark Thomas tells us.
24/08/2016
This comic also appears in: