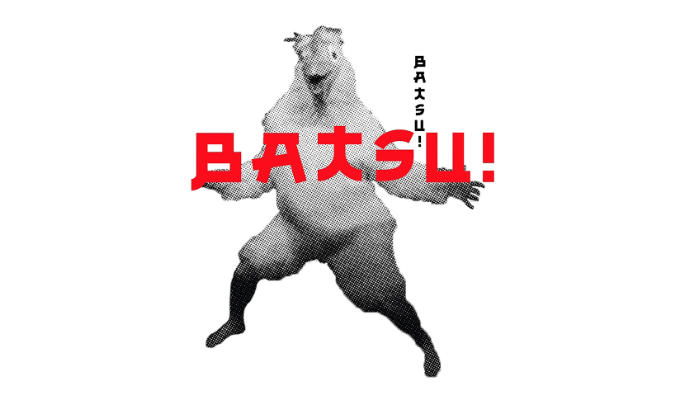 Batsu!
A woman sucks soy sauce off a man's naked stomach to win a bottle of beer, as a rowdy crowd holler encouragement. Soon a dominatrix in a full bondage outfit will strap a ball gag into her victim's mouth before whipping him into shape on stage. And then there's a drinking game when willing volunteers have to knock back a shot of sake before trying to waddle with an egg between their legs.
It sounds like a wild party at one of the more raucous Magaluf nightclubs, but BATSU! is a comedy show at the world's biggest arts festival, a long-running New York and Chicago cult institution now in Edinburgh for the first time. But it's firmly targeted at drunken nights out rather than lovers of more erudite comedy.
Booze is everything here. In the queue, you can buy a hachimaki headband for a fiver - the perfect accessory to complete that stag party uniform – that comes with two sake shots.
As the audience file in, the scene is one of energetic chaos, with busy activity all round as more saki/headband orders are taken. Singalong hits blare out, and the audience oblige. Once we're ready to start, a woman comes on stage for a traditional Japanese dance as ninjas perform acrobatic moves around here. And then, after these five brief minutes, it's an interval. We're told to buy more drinks. This is no place to be sober.
I was sober.
If it was purely down to personal taste, this would be a one-star review. But if organised rowdiness is what you want, the Batsu crew will absolutely deliver it – hence the compromise three. They brim with enthusiasm and vigour, and there's so many of them there's always something going on.
Oh, I almost forgot about the comedy, which can seem like an afterthought in the show, too. Many of the boisterous stunts are punishments for those who lose improv games. In tamer times, an audience might merely shout 'die!' at an improviser who fumbled his lines. Here we cry 'Batsu' – which means 'punishment' – and they get shot at with a paintball gun, leaving welts that last for days.
Electric shocks and mousetraps are among the other penalties the talented performers face in this two-hour mash-up of Whose Line Is It Anyway? and extreme Japanese gameshows such as Endurance. Wiling hachimaki-wearing audience members are recruited to play along but are spared the punishments.
For me, not in the mood, the whole show was the torture, but the team are undeniably good at doing what they do. Increasing bar sales.
Review date: 23 Aug 2023
Reviewed by: Steve Bennett
Reviewed at: Underbelly Cowgate