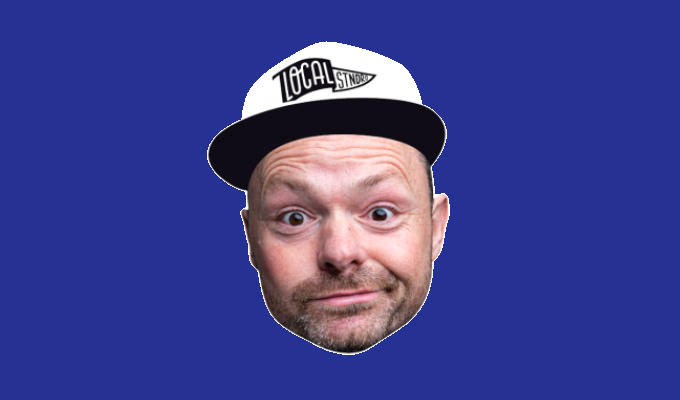 Will Mars: My Life's A Joke
Edinburgh stalwart Will Mars – the comic who kept the joke of the Fringe contest alive this year – has more punchlines in his 50 minutes than almost any other comedian. However, quality is sometimes sacrificed for quantity.
Many are only gently amusing, but a few are real corkers. And with some irony for a man who frequently mentions he was abandoned by his father as a young child, there are a lot of dad jokes, too.
Unusually for a show built on one-liners, My Life's A Joke is sold as autobiographical, with all the gags linking back to him in some way.
The tone is somewhere between self-deprecating and self-pitying as he paints himself as one of life's losers: unloved, poor, not a great looker and unlucky in long-term romance. Even though he is in a relationship, it's perpetually on the rocks, by his account. Nonetheless, the 42-year-old recently became a father for the first time. Congratulations, Mr Mars, it's a new source of gags!
His opening line is 'I'm not good with people,' and there's clearly an emotional distance in communicating almost entirely through one-liners.
However, he just occasionally comes off-script for an audience aside that offers a more relaxed glimpse at the real him. And by constantly looping back to the same themes, we get some measure of the man, his background and his self-image – which may be downbeat, but always milked for gags.
• Will Mars: My Life's A Joke is on at the Laughing Horse @ The Counting House at 1.30pm until Sunday.
Review date: 23 Aug 2021
Reviewed by: Steve Bennett
Reviewed at: Laughing Horse @ The Counting House
Recent Reviews
What do you think?