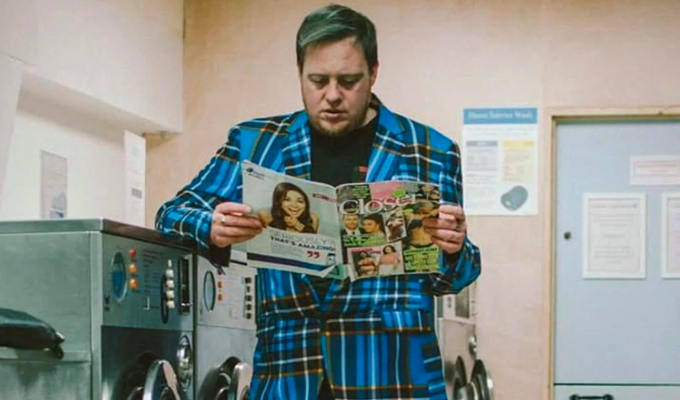 Entertainer
Adam Morrison Jones is a great host. He's a big, brash personality with a sort of 'scream if you want to go faster' energy that pulls everyone on board. It comes as little surprise that he worked the holiday camps, starting at Pontins in Camber Sands - this Dover-raised has just the sort of bulletproof rabble-rousing skills they cherish.
He's got a few great stories of his time there, too, usually involving him behaving inappropriately: whether introducing a 1990s band or ill-advisedly leading a kids' dance session - when it wasn't even his dyspraxia or excess pounds that let him down. Then there's the time he stepped into the Barney The Dinosaur outfit, with awful results.
What he doesn't have, however, is much semblance of a show. He tells us being an entertainer is his dream – and we can well believe him – but there's no real narrative. He outlines his ambition, then the next minute he's doing the job, and a bit later he's lost it again – all so casually mentioned there's no investment. A peculiar preamble later called back to suggests a clumsy attempt at structure but you'd hardly call it organic.
He is a fun presence, and his showman genes display themselves as he belts out advertising jingles and a medley of old hits put, for some reason that's never explained, to the tune of Seven Nation Army. It showcases his cracking pipes, but it's hard to see any justification for place in the show.
After about 35 minutes, the story, such as it is, runs out completely and he embarks on some threadbare timewasting. He sets some words suggested by the audience to a song, but it would be an insult to real practitioners to call it 'improv', as they're not skilfully weaved into a story, but little more than listed to a tune.
Then he hands out old trading cards to every member of the audience (I got one with a picture of a turtle). No reason. And by the time he's singing Bohemian Rhapsody, it's become pure karaoke.
It's a waste of the talents that he definitely has, certainly for making the audience feel good and getting the party started. But once he's got us in the mood, he needs a much stronger idea of what he wants to do with us - because this is a 10-minute set in an hour-long slot.
Review date: 21 Jun 2021
Reviewed by: Steve Bennett
Recent Reviews
What do you think?