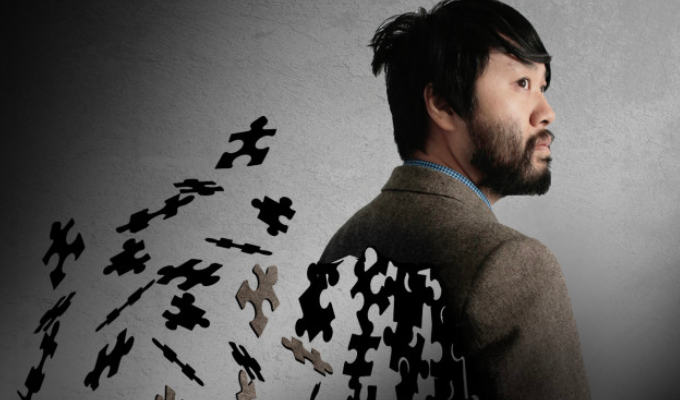 Lawrence Leung: Connected
The inherently interactive nature of magic and mentalism mean they translate well to the medium of Zoom. And when the practitioner is not only as skilled as Lawrence Leung but as cheerful and upbeat, the result is both convivial and mind-blowing.
Leung is palpably eager to please, but in a way that's endearing rather than wearying. From his incredible skills with a Rubik's cube to the WTF?! moments of prediction, every trick he's compiled and every fragment of amiable banter is clearly aimed at wining us over.
Adhering to the theme of his festival show, Connected, he insists that each genuinely impressive feat of mind-reading demonstrates the ties that bind us rather than his hard-won skills. But while we might, deep down, know the truth, the moments of jaw-dropping revelation are incredible enough to make us momentarily believe he has supernatural power. 'Real-life Jedi mind tricks,' the blurb promises, and that's not far off the mark.
Audiences are sworn to secrecy about the exact tricks he performs, but more than once you'll ask 'how could he possibly have done that?' as he identifies a punter's random 'number of no meaning' or, in a suitably showstopping final feat, nails an unfeasibly long sequence. But each trick presents so many possibilities as to be far beyond coincidence that he could get it right.
Performing on a screen gives the show an intimacy that suits Leung's affable nature, while allowing relative close-up scrutiny of what he's up to (and I think I noticed at least one giveaway moment)… although there are always other distractions when watching at home rather than in a theatre.
But in Connected, the comic works well with the strengths of the now-ubiquitous video call, and skirts its limitations. As virtual shows go, it's a winner.
• Lawrence Leung: Connected will be performed this Friday and Next Friday at 8pm AEST time (11am UK time) as part of the Melbourne comedy festival. There will also be a performance aimed at UK viewers at 8.30pm BST on Friday (5.30am on Saturday for Leung!). Tickets are available from Soho Theatre.
Review date: 5 Apr 2021
Reviewed by: Steve Bennett
Recent Reviews
What do you think?