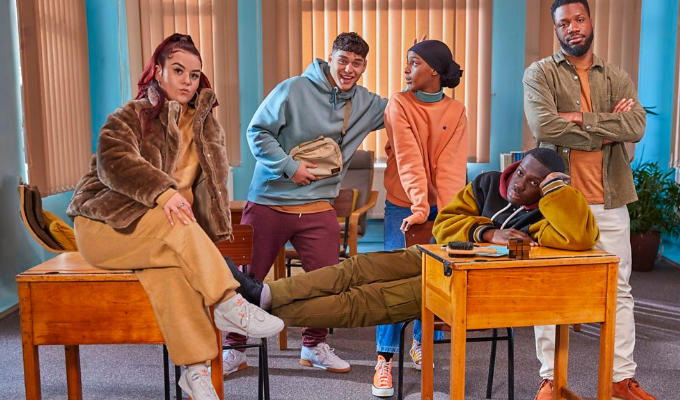 PRU
Is it ironic to wish PRU, the BBC's new comedy about teenagers excluded from mainstream education, would calm down and show a little more discipline?
The comedy, whose pilot episode dropped on iPlayer today, is based in a pupil referral unit, the acronym of the title. That this is a setting rarely seen on TV is actually a surprise given it's such an ideal precinct for a sitcom, with diverse larger-than-life characters thrown together in a situation they can't escape.
Its makers are keen to stress the authenticity: director Teddy Nygh and writers Alex Tenenbaum and Nathaniel Stevens have done their research and many of the cast have had their own youthful run-ins with authority.
Certainly, PRU feels like a TV show with its own energy and pace, spiced with attitude-laced slang. But sometimes producers seem to be trying too hard to pander to a youth demographic – at least to me, who's well outside that target. The distinctive speech rhythms, varied film speed, and bursts of music or dance moves seem gimmicky substitutes for real punchlines .
TV shouldn't try to be TikTok. Its strengths are different, and PRU's success, like every narrative comedy, will ultimately lie in how it fleshes out characters to become people we'd like to spend time with.
That's a tall order for an 18-minute pilot trying to introduce us to four complex 15-year-olds 'permed' – or permanently excluded – from normal classes.
Hannah is the stand-out personality based on this episode, a surly, brittle adolescent whose swagger and short fuse are a clear protective mechanism, which Kosar Ali effectively portrays.
Pia Somersby also goes a good job, too, with Belle, a teen with a fragile ego, super-sensitive to both flattery and setbacks so has the mood swings to match.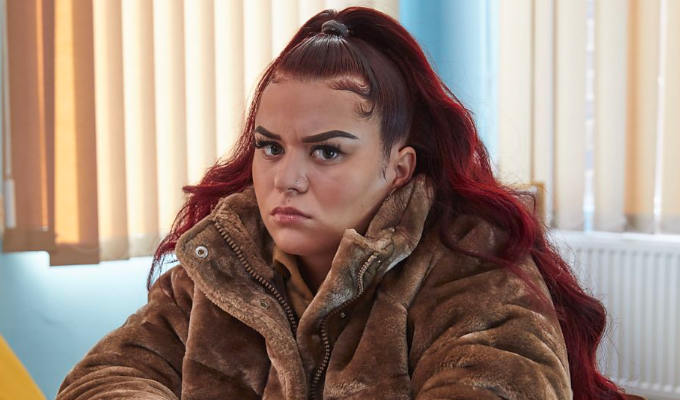 The boys – Halil (Jaye Ersavas) and Jaeden (Michael Boahen) - are less well three-dimensional, both being boisterous class clowns. Their teacher Anthony, played by Famalam's Tom Moutchi, is genial and well-balanced, the calm at the centre of the storm, while the other adult influence is their wearily encouraging art teacher, Jean, played by Kerry Godliman.
This first episode feels a little rough around the edges, but with clear potential that could be teased out – another apt metaphor for the youngsters it's about. And by shining a light on a corner of society that's often conveniently overlooked by the mainstream, maybe PRU could do for excluded pupils what Porridge did for prisoners, and humanise them with humour.
• The pilot episode of PRU is on iPlayer now, and four more are in the pipeline.
Review date: 2 Mar 2021
Reviewed by: Steve Bennett
Recent Reviews
What do you think?