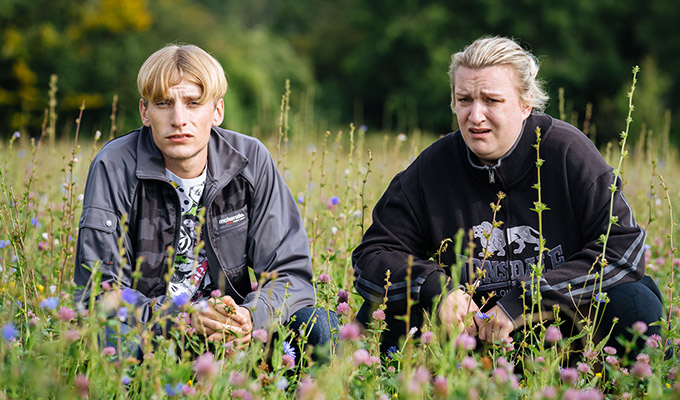 This Country series 3
'Since you were last here, we've had some very sad news,' says Rev Francis Seaton at the very start of This Country's third series. 'About a month ago, Michael Slugette, Slugs, unfortunately, passed away after a long battle with his health.'
It's not just existing fans of the Cotswolds comedy who will know that the same is true of the actor who played him, Michael Sleggs, who died last summer at 33.
But while there's inevitably sadness in addressing this on-screen, this episode serves as a marvellous tribute in the best way it can: by being incredibly funny, reflecting what was, by all accounts, Sleggs's wicked sense of humour.
For the storyline here involves a deathbed confession his character wrote, an hilarious missive which causes Kurtan Mucklowe to reassess all he thought he knew about the awful events of their 2007 holiday to Newquay.
Fussing about in the drab Cotswolds home he shares with his cousin Kerry, Kurtan comes across as a rather fussy, put-upon old-woman housewife, sending Kerry off to her new job with packed lunches and making sure dinner's on the table when she gets back.
That new employment is at a recycling centre, a bid to get herself out of a debt she got into in a typically off-the-wall, but wonderfully underplayed way. And it's not long before the amoral Kerry exploits a major perk of the job: access to the stuff their neighbours are chucking out.
The mockumentary's script, by its stars Daisy May and Charlie Cooper, is typically note-perfect, especially all the backstories tantalisingly referenced without being over-explained. And, as always, the show is shot and performed with the languid pace to reflect their aimless life.
There are fine characterisations throughout - not just the leads, and, of course, Paul Chahidi as the soft-touch vicar who here has to explain the concept of karma to an aggrieved Kurtan. In this episode, the almost wordless tip worker Griff, played by a Cotswolds local called Gareth Williams rather than an acting pro, steals every scene where his presence is felt.
Everything works in perfect concert to portray this deep, unspoken friendship between Kerry and Kurtan, enduring through some testing times.
• This Country will be available on BBC Three iPlayer from 7pm tonight then air at 10.35pm on BBC One. And given one of the lines in the show, it might not be repeated on Dave any time soon….
Review date: 17 Feb 2020
Reviewed by: Steve Bennett
Recent Reviews
What do you think?