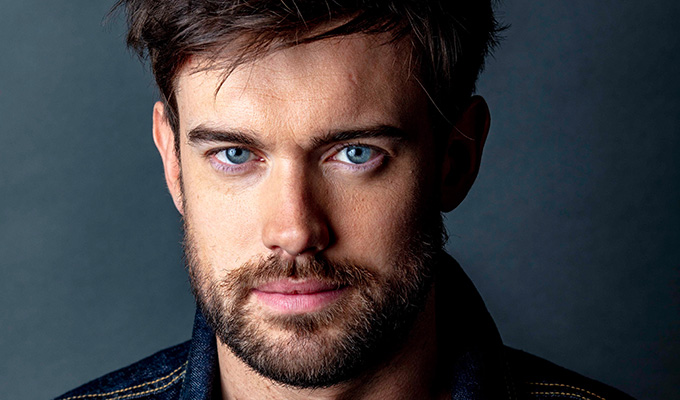 Jack Whitehall: Stood Up
No one goes to watch Jack Whitehall expecting cutting-edge comedy, but with well-honed technical skills, a huge portion of winning self-deprecation, and his posh-boy charisma, he usually pulls off entertaining shows that are more than the sum of their parts.
However, Stood Up is a disappointingly tepid affair, a swathe of unexceptional observations, only occasionally enlivened with a first-hand anecdote, that leaves an underwhelming feeling that he's just going through the motions.
He reels off off-the-peg comments about Americans being loud and dumb, the overwhelming choice in coffee shops, odd signs he's spotted, the conveyor-belt toasters you get in hotels and – heaven help us – the bizarre items found in the central aisle of Lidl.
Some sections, such as the mother who gave her child a now-unfortunate name, have just enough extra clout to get above the hack, but it's a battle he's constantly fighting, and often losing, in a tide of generic, impersonal material. Which is rather odd given we all know him – and his family – pretty well from his TV shows.
That said, father Michael is omnipresent in spirit – like an Old Testament God, only a bit more judgmental – but the constant references have the unfortunate effect of making it seem like we're watching only one half of a double-act, Wise without Morecambe.
An enthusiastically animated Whitehall Jr sells these underwritten routines with all his might, willing them to be funny will every performance trick he has, striding the stage or exaggerating his incredulity in overacted pantomime. It seems that the lower the quality of the joke, the higher his pitch as he strains his reaction to the most minor of irritants. This works to an extent – in lesser hands the weak writing would die a death – but just imagine what he can do with good material.
Stood Up is not all bad, there's a half-decent running joke – no pun intended – about half-marathons, and there are a smattering of more imaginative phrases to raise a smile. His self-awareness goes a long way too.
Indeed, when he gets on to humiliating stories about himself the laugh rate rises: even though some of his attempts to lower his clearly elevated status are overblown. His indignation at being overlooked in the school nativity seems a pale imitation of his more stinging routine about playing second fiddle to Robert Pattison from an earlier tour. And the story about an embarrassing medical condition has a predictable pay-off – even if the awkward poses he gets into along the way offers some effective physical comedy.
He's also had a relationship break-up, usually rich pickings for a comic. Again it's a mixed bag here, a few amusingly pitying gags about his split from (an unnamed) Gemma Chan after six years – before he's back to his family and their reaction, more concerned about her than him.
On the professional front, Whitehall has been filming around the world with his father, which provides a couple of anecdotes about incidents that didn't make the final cut of Travels With My Father, and are among the better stories in Stood Up. Incidentally, it's nice to see an old WC Fields line – here attributed to Michael – still getting a laugh 73 years after the American comic's death.
The climactic Michael Whitehall story, however, ends with formulaic call-back that underlines the perfunctory nature of much of the show. Even though Jack closes with a big-production finale to make full use of the arenas he now plays, it's all spectacle, no soul. Another moment that makes it feels like he's too often just going through the motions, trying way too hard to make something out of nothing. For all the money splurged on that set piece, a well-judged couple of words gets a much bigger laugh to finally close a patchy night.
Review date: 25 Nov 2019
Reviewed by: Steve Bennett
Reviewed at: O2 Arena
Recent Reviews
What do you think?