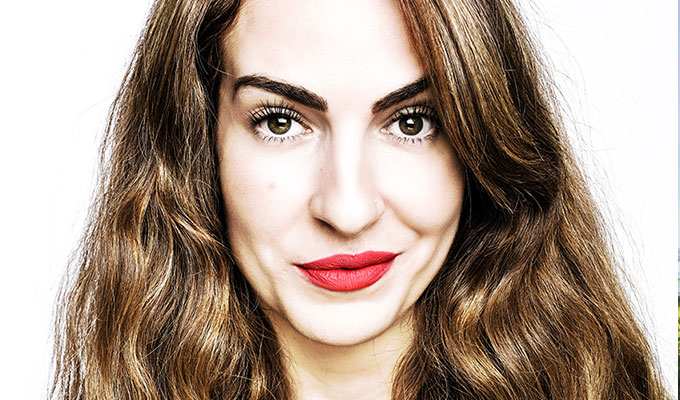 Esther Manito: Crusade
There is no shortage of shows about motherhood at this year's Edinburgh Fringe (with Jessica Fostekew topping the lot), so it's unfortunate that Esther Manito's debut, which majors on race and stereotypes, also has a healthy chunk of parenthood material.
As we find out before we get to the real meat of the show, this is not her strongest suit, pointing out things that have been pointed out many times before. Cloying middle-class mums abound and the older generation are portrayed as sergeant majors compared to today's lily-livered lot.
It is a bit of a cheek that she resorts to stereotypes in this section, but they are at least fairly benign ones. However, it is clear from these early exchanges that Manito has the stage presence and delivery to hold a show together, even if the material is sub-par.
Things get more interesting and original when Manito moves on to racial politics. Being of Lebanese and Geordie descent, she's in the unusual position of being attacked by both sides: seen as not British enough by EDL fuckwits and not religious enough to be considered Arab in the eyes of an angry Muslim man.
The show gets especially impassioned on these points – not just the obvious racism of the skinheads, but the shackles women must live with in countries such asSaudi Arabia.
The problems didn't stop there, though, and she takes us through some of the online abuse she has received as well. But rather than just having anger and despair towards the bigots, she also demonstrates a compassion that shows what an utterly human show Crusade is.
Having been the first female comedian to perform in the Dubai Opera House, and having used that platform to ruffle some feathers, Manito is unfazed by the Gilded Balloon Wee Room.
Crusade ends up being an outright public plea for sanity and progress in a world riven by division. It is somewhat refreshing for a comic to ditch the funnies for a second and nail their colours to the mast.
Manito is an engaging and promising comic who will staunchly stand up for what she believes, and that alone makes her an interesting proposition.
Review date: 23 Aug 2019
Reviewed by: Paul Fleckney
Reviewed at: Gilded Balloon Teviot
Recent Reviews
What do you think?