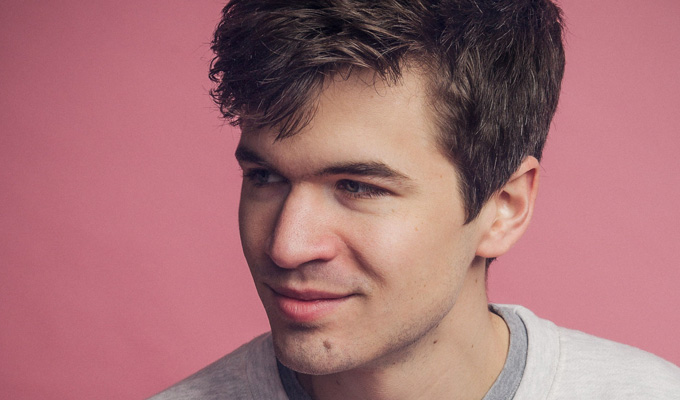 Ivo Graham: The Game of Life

Ivo Graham is a reluctant posh twat, his body uneasily twisting under the burden of his school-granted privilege, which seems more of a curse than a benefit.
And that duality makes for an hilarious hour, which earned him a nomination in Dave's Edinburgh Comedy Awards yesterday.
Currently the most famous Etonian is our unelected Prime Minister, and the contrast between Boris Johnson's horrific bombast and the diffident Graham's lightly tortured and endearing awkwardness couldn't be greater.

The comedian's elegantly expressed anxieties about the everyday difficulties of life demonstrate first-rate observational comedy, without a cliché in sight. He reserves his most vicious condemnation for himself, 'weak and pathetic', but weeds can split concrete, and his self-deprecation is a powerful comic tool.
His relish for poking fun at his 'family of squares' and then gleefully emphasising that his own daughter is a bastard, to the consternation of the more distant branches of the family, showed a mischievous streak. It lightens the comic tension in his face as his admissions of his micro-failures and uselessness are aired for our delight.

There's no self-pity in him, it's not a 'poor me' show, and his audience are in gales of laughter at the humiliation he underwent in order to buy a pram. (Much like most of our days at work really.)
His is an old soul in a young body and his uncontrived phrasing and diction sparkle. This is excellent stand-up, no heavy-duty narrative or message, just kind-hearted, unsentimental and lightly political.
Review date: 22 Aug 2019
Reviewed by: Julia Chamberlain
Reviewed at: Pleasance Courtyard
Recent Reviews
What do you think?