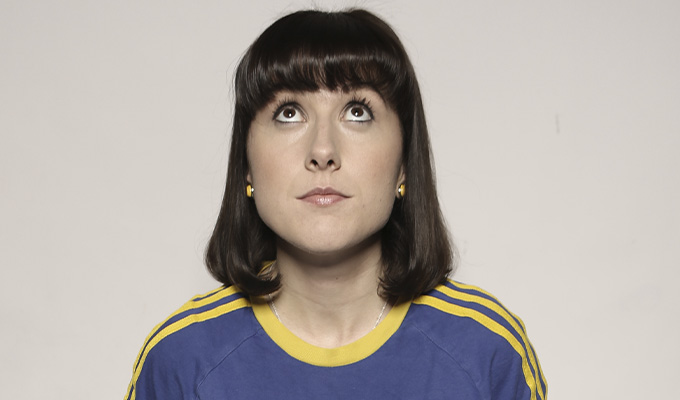 Maisie Adam: Hang Fire
Maisie Adam's second Edinburgh offering pivots on a jaw-dropping revelation that genuinely stuns the crowd. It's a coup de theatre that flips the entire tone of the hour.
It was well overdue, though, because the show before this narrative ground zero was decidedly underpowered, labouring a simple point repeatedly and with way too few jokes.
The message that she wanted to get across is that it's best to own your mistakes: to admit them, acknowledge them, learn your lesson and move on.
To spin this out to around 40 minutes, she cited some high-profile examples: Mick Jagger's drugs bust, Winona Ryder's shoplifting rap, Hugh Grant's dalliances with a prostitute on Sunset Boulevard, Justin Bieber's drag racing and a British couple who made headlines for leaving their children alone in the bedroom while on holiday (and no, not the couple you're thinking of).
She circles around the celebrity cases for far too long, reheating the sort of jokes that were the staples of the US late-night talk show of the time and treating as fact the urban myth about Marianne Faithfull and a Mars bar on the night of Jagger's arrest in 1967.
If you're familiar with these stories – illustrated by revealing the stars' mugshots on a rogues' gallery – Adam's commentary adds little new. There's a passing mention of politics, given the unrepentant liars in the White House and No10, and a fleeting suggestion that social media's condemnation culture may not be in society's best interests. But she does not dwell.
Stronger are routines from her own life, including trying to style out a spectacular pratfall on a date, taking a feminist stance at the school nativity, and being caught throwing a teenage house party when her parents were away. It's in these anecdotes, with inbuilt wit and drama, that her inherent Yorkshire charm grows even warmer as we see more of the real her, imperfections and all.
Likeability alone is not enough to carry a show – although she's hardly alone in trusting that it will – and the content for at least half the show has neither the purpose or the gags required to make the most out of her bombshell. But it is quite the revelation.
Review date: 20 Aug 2019
Reviewed by: Steve Bennett
Reviewed at: Gilded Balloon Teviot
Recent Reviews
What do you think?