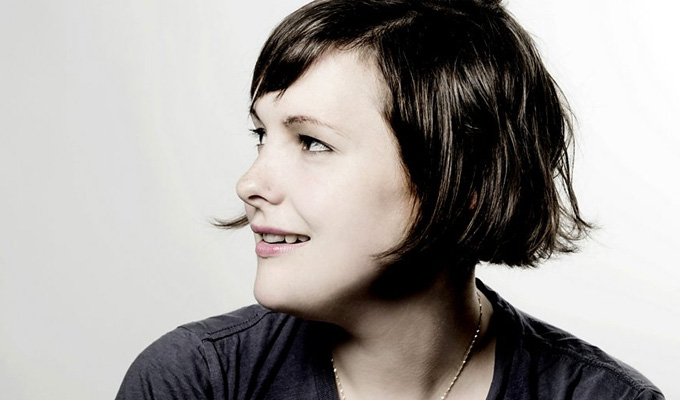 Josie Long: Tender
This is an essay on childbirth from a very important position. One that asserts that having a baby is neither 100 per cent idealistic, blissful beauty at every turn, nor the cold, cynical sheer pain that's equally spouted. It's about restoring faith in humanity and the future, something Josie Long has felt since giving birth just over a year ago.
Like so many stand-up greats, the rhythm of her phrasing offers as much as the words themselves, and her whole act is well refined with funny voice breaks, emotional act-outs, exaggerations and unexpected callbacks.
Long's style is one that reports back from mundanity with exuberance, and from excitement with a dose of reality. She's a devil's advocate, even to herself, she always offers a new perspective.
She weaves multiple voices - the frazzled new mum, The Guardian-article-quoter and the self-aware stand-up. However, these voices aren't in conflict; they're not too much, or a source of confusion. Instead, they develop simultaneously and run like parallel tracks she can revisit at will. Long is equally at home jibing about Michael Gove as she is dismantling 'energy balls'.
One of her strongest suits is arguing. With herself, with no one, a toy seal, or her period/fertility app that mocked her every single day of her pregnancy. She argues with everyone and no one and it's supremely engaging, without the loss of her mostly solid gag rate. The audience is largely hooked.
Following an entirely heartfelt endorsement of Swedish schoolgirl activist Greta Thunberg, Long delivers a rowdy, brilliant last 20 minutes of energetic act-outs, sweary surprises and dramatic, comedic excitement. There are also moments of real beauty as she offers even more honesty than in the preceding 40 minutes.
Ultimately, her reflection and reporting back from childbirth inhabits the important middle ground of the realities of a sensitive, sarcastic person in confusing, modern, numb times. The crucial element is the honest, thorough detail of the mood fluctuations that partially defined her 50 hours of labour.
Long closes by looping back around the hour's core issues: Having children, the future and climate change. With, of course, a large dose of silliness to balance the scales. So much is covered in this hour, without it becoming wordy, overlong or a chore. And certainly without losing the funny, which it has in abundance.
Review date: 14 Aug 2019
Reviewed by: Alex Bruce
Reviewed at: Stand 1
Recent Reviews
What do you think?