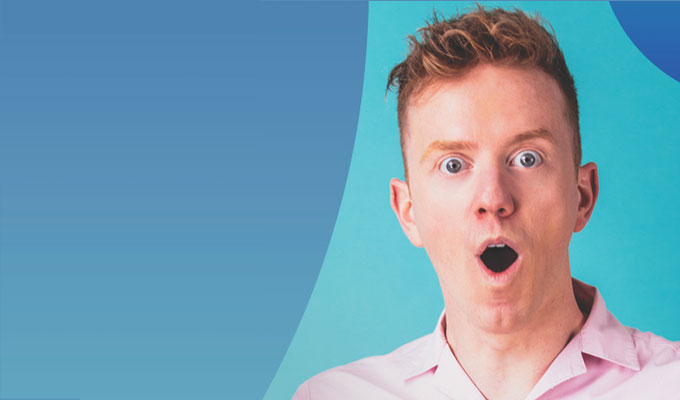 James Barr: Thirst Trap
Note: This review is from 2019
Podcaster extraordinaire James Barr is looking for love. But is he going about it the right way? That's what he is hoping to find out in Thirst Trap.
He dances into the venue, dressed in a giant avocado costume – saying he wants to be eyed up with the same desire that he witnessed a shopper give to the fruit in the supermarket. Barr is the avocado waiting to be selected and eaten with love. And for the sake of that observation, he endures the awkward costume for the remainder of the show.
However, it never hinders Barr's charmingly flamboyant sense of humour or easy engagement with the audience. He regularly selects participants to join him on stage as he tries his dating skills and seeks feedback – which is hugely amusing. The audience interaction doesn't stop there either, as Barr, of The Gay And A Non Gay podcast fame, insists that the crowd tries meditating with him, in a routine that relieves tension.
It wouldn't be a show about dating, though, without mentioning apps and social media and, of course, the titular thirst traps: sexy photos posted to attract attention. His take on their exploitative nature is quite refreshing, offering a millennial view of a much-rehashed subject.
With sharp dialogue, wit quicker as Elvis's hips and strong punchlines, Barr offers a wickedly entertaining night out. The show takes a while to find its feet. But when it does, it really gets moving.

Undoubtedly Thirst Trap goes to places we've seen before about finding 'the one'. Yet there is still enough originality to make it a good choice for a good time
Review date: 11 Aug 2019
Reviewed by: Jack Boyles
Reviewed at: Underbelly Cowgate