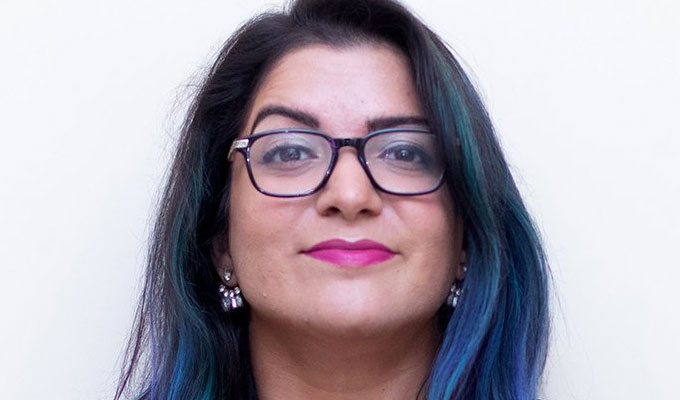 Aditi Mittal: Mother Of Invention

Chatty and charming, Aditi Mittal was a ball of energy for her Edinburgh hour. She engaged with the audience before the show as they filed in, establishing her likeability and credentials as a safe pair of hands.

The show began with some quick autobiography and CV explanation. She says she's one of India's few female stand-ups, explaining that many there do not approve of her career.
She proudly let us know she won an award for 'fempowerment', which she wanted to show her mum to justify her decision to go into comedy. But the prize came instead of actually getting paid, so slightly less empowering than would appear.
Mittal's strength lies in her ability to vividly describe characters in her stories from the repellent, drunk audience member who flobbed at her for being a female comedian to her astounding, chain-smoking, aggressive mother entering a police station 'groin first' to rescue her daughter. This story was one of the best bits of the show, even if it left me astonished how, at 32, she can instantly revert to childlike dependency on her ball-breaking mum when it suited.

Routines about her family background were the highlights of the show – honest and warm, and a good vehicle for Mittal's vitality.
What I found frustrating was that she made multiple references to doing 'corporates' in India, no comedian's idea of fun but very lucrative, and to the small audiences she otherwise performs for. She managed to do all this without a single gag, except when quoting one that is older than the hills.
I don't know what the Indian version of chutzpah is, but she has it. Spending a gig referencing all the other gigs she has done made me wonder what her actual material is – if she doesn't talk about other gigs at all her other gigs.
I could see her being a 'personality' on TV, a go-to-gal when a woman or non-western person is needed as a mouthpiece. But the minimum requirement for a comedian is surely to have some gags and tags, not just the front to talk about yourself for an hour. She's likeable, but her content needs work.

Review date: 10 Aug 2019
Reviewed by: Julia Chamberlain
Reviewed at: Assembly George Square
Recent Reviews
What do you think?