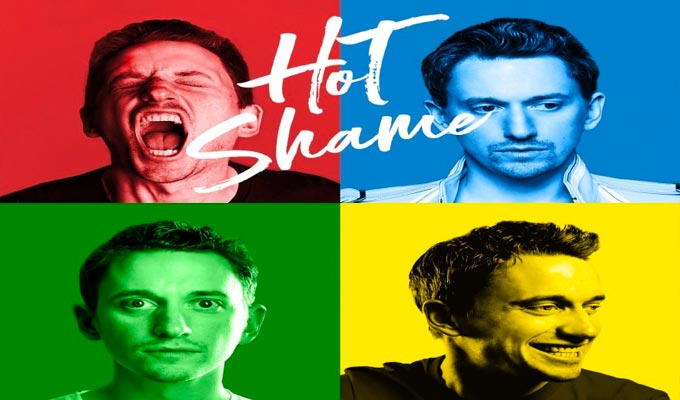 John Robins: Hot Shame
Stop the search; we have a winner. The best routine about dehumidifiers at this – or indeed any – Fringe belongs to John Robins.
He has maybe 20 minutes – more-or-less a full sitcom episode – on researching, buying, using and misusing the device. It's a slow-motion farce which gets funnier at every turn, as his humiliation and emasculation grows. The anecdote also gets increasingly revealing about the anxieties and doubts he fights daily.
Acknowledgement of the way his inadequacies gnaw at him gives added texture and empathy to a classic story of a hapless beta-male out of his depth on practical matters, with ignominy heaped upon ignominy.
Robins identifies as a Millennium Man (not a millennial), a member of the social group that emerged as a reaction to the New Lad of the 1990s, sensitive and unafraid to engage with their feelings. But emotional intelligence comes at the cost of being acutely aware of every embarrassing thing he's ever done.
Given that each incident that features in Hot Shame has no doubt been replayed time and time again in his neurotic head, it's no surprise that they are relayed in vivid detail. Robins delivers them masterfully too, in perfect control of expectation and pace to draw out the laughs.
To vary the tempo, in-depth stories are mixed with short, pity anecdotes contained in an almanac of indignity, which he tells relatively unadorned, leaving us to laugh at the shudders of shame we know they cause him. Whether this is cathartic for him or just heaping on the humiliation is between him and his therapist. But it probably makes most in the audience feel better about the incidents that prey on their brains.
The other big story in this compelling shows revolves around a trip he and several other comedians took to New York – the same holiday that Ed Gamble has a signature routine about.
Robins's story is of picking up a girl in a Manhattan bar, and given what a nervous character he is, we already know this is going to be awkward. The fact they spent most of the night discussing the nuances of the #MeToo story that had just emerged of Aziz Ansari making a date feel uncomfortable by apply pressure to have sex after she'd said 'no' only magnifies the jeopardy as the already insecure Robins is forced to tread on eggshells.
It's an anecdote that re-runs some of the elements that debate, including some men's complaints that the Time's Up movement is anathema to flirting, but with the lightest of touches since all the focus is on the dorkish things Robins did. He is the fall guy in all his stories, and we feel his pain.
But for all his inadequacies in real life, on stage he's in absolute command of what he's doing: having a room hanging on his every word, and laughing at quite a lot of them.
Review date: 10 Aug 2019
Reviewed by: Steve Bennett
Reviewed at: Pleasance Courtyard
Recent Reviews
What do you think?