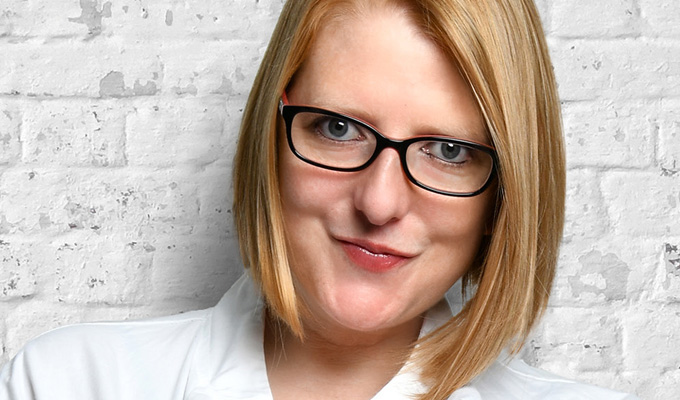 Robyn Perkins: Mating Selection
This show is smart, engaging, fun and funny. Robyn Perkins's scientific account of potential romantic encounters was utterly riveting, with her audience involved and engaged throughout.
It has been a year in the making, crafted carefully rather than being a bonfire of old material, half-baked bits and emotional manipulation.
She started thinking about this show after taking part in a dating show at last year's Fringe. Being confronted by three potential dates that in real life would have had no chance of happening tested her moral stance on attraction, honesty and peer pressure.
Her choices were a man she knew to be married, a 17-year-old who was objectively hot and there with his mum, and a man in his 40s with Down's syndrome, with a mass of audience encouragement urging her to pick The Right One. And thereby hung the tale: who was the right one? Like a reverse judgement of Paris, none of them was really what she would have aspired to.
Perkins examines how sexual attraction evolved for the continuation of the species, But things are different now that mere biological survival is less precarious, and she doesn't shy away from examining the culture that keeps us polite and dishonest so we continue functioning as a social group.
Her manner is simultaneously intelligent and low-brow, as she put it – a great combination with her strong communication skills. She has a rich, dynamic voice and animated, unforced energy that made a watchable show with plenty of food for thought even as you laugh your head off at her uncomfortable dilemmas.

She's at ease with spreadsheets and graphs, used to comedic effect (which is an achievement in itself), and undertook a genuine audience survey, with proper instant interpreted results that showed us what fickle beings we are.
The aggressive comedy flirting, the stock in trade of so many comperes, was the only slightly jarring note, but I might be oversensitive on this point. The audience were absolutely into it, voting on their smartphones and there were no longueurs in this brisk and crammed hour.
It's good to see someone who has really grafted hard and stepped up a notch in terms of performance and content. Somebody should be looking to Robyn Perkins as pop-science presenter In Between her stand-up gigs.
Review date: 7 Aug 2019
Reviewed by: Julia Chamberlain
Reviewed at: Underbelly Bristo Square
Recent Reviews
What do you think?