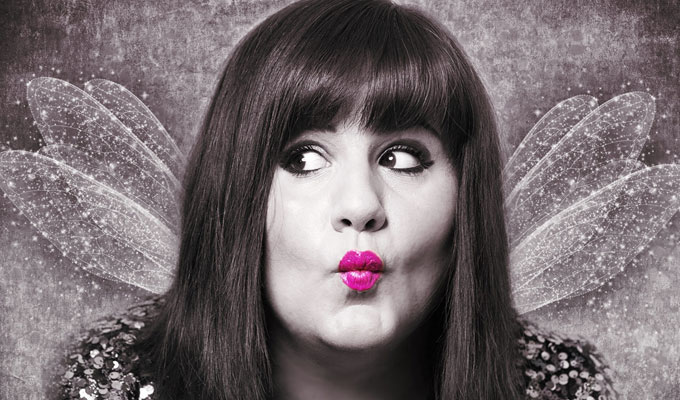 Daisy Earl: Fairy Elephant
Today we might call it 'fat-shaming', but Fairy Elephant is a nickname Daisy Earl's mother once gave her, drawing unwanted attention to her plus-size physique. Maybe it's the generation gap, but it's clear the comedian's tough-loving parent had difficulty understanding some of her issues, including her struggles with depression and anxiety.
Mental health may be a complex issue, but it's made entertaining here by the way Earl reenacts her family's misunderstanding and different attitudes to the issues, as well as the personal and honest account she offers of her situation and coping mechanisms.
These included mourning her grandmother's death by acting as a Russian bear, or masking depression with booze, which led to alcoholism.
Earl emphasises the ways mental health issues can emerge and the knock-on effects they can have on your life, though crisp storytelling talent and self-deprecating humour. The retrospective accounts of these events and topics – including a very funny diary entry that abandons reason – make a serious issue amusing, without detracting from its severity.
Moreover, Earl challenges attitudes towards weight issues, which generally aren't taken seriously enough. Eating food can become an addiction for some people, but she vividly describes the differences between the help she received as an alcoholic and as an overeater. Evidence for this comes when she demonstrates an app she downloaded to help with weight loss, another very funny section that drives home her point.
In a positive ending, Earl's non-nonsense mother comes through where everything or everyone else failed, including the professionals. And though still not happy with her weight, Daisy is happy *within* her weight, illustrating how a difference in perception can go a long way.
Fairy Elephant is a poignant, relatable and ultimately positive stand-up show, especially for anyone who suffers from mental health or weight pressures.
Review date: 4 Aug 2019
Reviewed by: Jack Boyles
Reviewed at: Gilded Balloon Patter Hoose
Recent Reviews
What do you think?