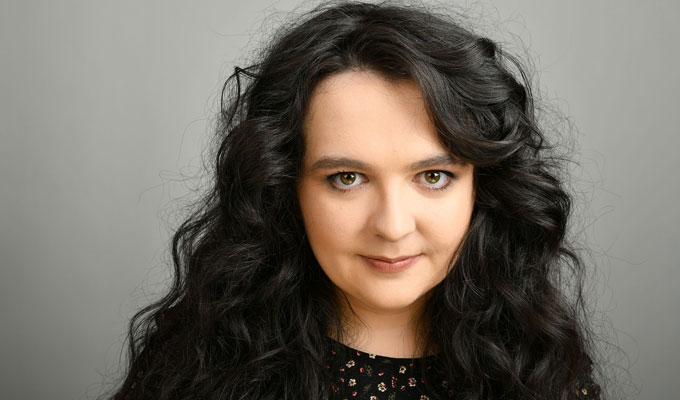 Ashley Storrie at Latitude
Ashley Storrie's Latitude set got off to a bumpy start. Partly down to the usual turmoil in the tent as punters throng in and out between comedians, completely ignoring compere Lou Conran, and partly because she didn't quite have focus, jumping around between stereotypes of her native Glasgow, paedophile references and fragments of personal information that didn't quite join up, or allow the audience to connect easily with her.
Yet around five minutes in, her set solidified as a clearer image emerged of her as a nerdy Star Trek fan ploughing through Tinder, leading into a brilliantly funny yarn about bringing a boy back home from a club for a night of awkward sex, made hilarious by her mimicking every weird and silly noise of their encounter.
Storrie showed more descriptive prowess as she told of her miniature sausage dog, vividly and amusingly depicted like a mental cartoon. Though for all Storrie's storytelling skills, she had to concede that the best reaction came courtesy of her mum, fellow comic Janey Godley, when Storrie recalled her blunt-but-accurate protest against Donald Trump when he last visited Scotland.
Storrie's own biggest claim to fame is the viral hit she made imagining Harry Potter as Scottish - not that her 30million views means she ever get recognised, not even by the Sainsbury's assistant who serves her every day - the seed for yet another winning anecdote at the expense of the petty store worker who let her scintilla of power go to her head. Her yarn was a 'get stuffed' to petty authority, and who wouldn't get on board with that?

Review date: 21 Jul 2019
Reviewed by: Steve Bennett
Reviewed at: Latitude
Recent Reviews
What do you think?