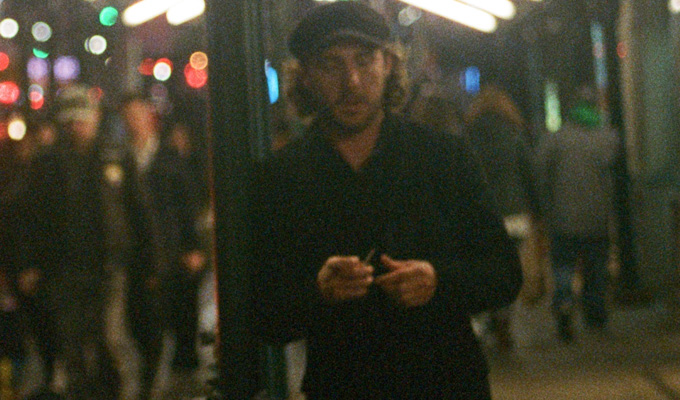 Seann Walsh: After This One I'm Going Home
Seann Walsh isn't the first comedian to open his set with a variation on: 'So I'm single…', nor will he be the last. But few will have landed in that situation quite so publicly as the man whose drunken snog with a work colleague was, by his reckoning, front-page news for 12 straight days.
This was not the show he planned to do – indeed its initial dates were postponed when he went onto Strictly Come Dancing in the first place. But it could be the making of him as a stand-up, the intense story that now forms its heart forcing him to make an artistic step up from his already winning shtick of the lazy, drunken – but shabbily charismatic – layabout.
After This One I'm Going Home addresses what it's like to be at the centre of a tabloid storm head-on. He discusses the intolerable pressure such scrutiny took on him after his liaison with his married dance partner Katya Jones, but not in a self-pitying way. And he admits that he screwed up, but not with the pat contrition demanded of shamed public figures in the world of instant justice demanded by social media.
Strictly was supposed to be the making of Walsh, who concedes that he never made the most of the plentiful TV opportunities that have came his way.
He felt out of his depth on the many panel shows he was booked on to way too young – with one on-air jibe from Richard Herring proving particularly damaging to his fragile confidence; he bombed so bad on the Royal Variety Performance that even Prince Charles offered words of sympathy; and when he got his own Comedy Central vehicle, it was an artistically bankrupt internet clip show that depressed him.
Walsh got another break on Michael McIntyre's Comedy Roadshow, doing material that was a pale imitation of the host's observational shtick, rather than being true to himself. Although it turns out 'pale imitation' is incorrect: Walsh can not only do an excellent impersonation of McIntyre that doesn't just involve skipping across the stage, he even improvises a passable 'what's the deal with?' routine in his voice based on an audience suggestion, which is an impressive feat.
Learning the dance moves with Katya has certainly done his physicality no harm, either, and After This One… is a masterclass of performance. Walsh is dynamic in his act-outs, precise in his mimes, passionate in his upset at how it all went wrong, and able to swing the mood from laughter to silence for maximum dramatic effect.
Outside of the Strictly shitstorm, a stand-out routine recalling how he used to play football in the street shows he can do evocative, funny, nostalgia with the best of them; while a tirade about asking the British people their views of Brexit exposes the folly of the exercise better than many a more clued-up political animal.
Only a routine about the genetic urban accent he used to have while living in South London in his youth is out of place: running though a popular old routine about restaurant cheeseboards in that voice seems like needless padding, and certainly not as good as the original, given its contrived insertion into the show.
There's a bit of a misstep in the main narrative, too, and that's when he mentions the public statement that his ex, Rebecca Humphries, wrote to end their relationship after he cheated on her.
It's a rare acknowledgment that this is not entirely his story to tell, and an uncomfortable reminder that she accused him of being a psychologically manipulative gaslighter. For a moment we feel guilty siding with Walsh over the media scrutiny. It's an aspect of the story he probably has to mention, but he cannot come out of it well, whether denying or accepting the charges, so it's all a little awkward.
But when he's back on the emotional pressure on himself, he thoroughly owns the story taking us through some of his darkest times when he was holed up in a hotel away from prying paparazzi. An awareness of the absurdity of the situation is skilfully deployed to break tension about his mental state.
With 'Strictly love rat' likely to precede every newspaper mention of his name for years to come, Walsh's TV prospects don't look good. But he'll always have stand-up – and this show not only proves him on form against the odds, but also that live, doing what he always wanted to do, is really the only way to see him.
• Seann Walsh: After This One I'm Going Home is on tour until June. Click for dates.
Review date: 16 Mar 2019
Reviewed by: Steve Bennett
Reviewed at: Milton Keynes Stables
Recent Reviews
What do you think?