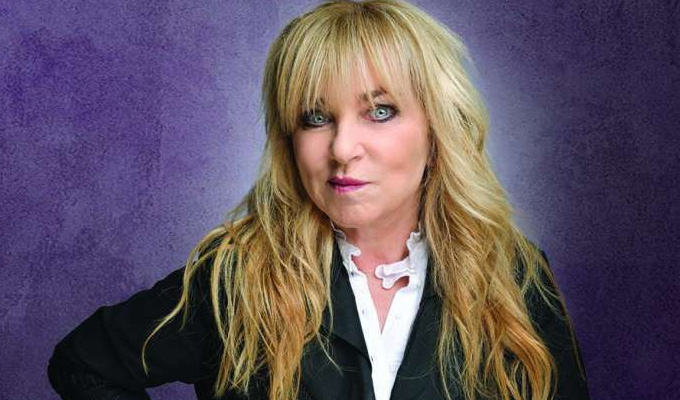 Helen Lederer: I Might As Well Say It
Blame her natural dottiness, or blame the cannabis oil that she admits to having taken pre-show, but Helen Lederer's Fringe comeback is way too ditzy to cohere into the strong storytelling show it promises to be.
She has no shortage of anecdotes from a long career in the spotlight, from her days with the cool kids of alternative comedy, through to Naked Video, Ab Fab and reality shows such as Celebrity Big Brother and Splash. She's been called, probably dismissively, the 'supply teacher of comedy', but the way she keeps popping up in projects is testament to her tenacity.
Her stories suggest a little more bite than many showbiz tales; there's definitely a feeling that she's had to battle for all she has achieved, which has fostered a latent bitterness towards the TV industry. There are stories, too, that feed into the #metoo narrative, including taking a job in a seedy massage parlour in her youth without realising what extras she might be expected to provide. Even on Splash, she was encouraged to flash the flesh.
She applies the same candour to personal topics from how she acquired her round features, to the travails of getting older and the menopause, and her decision to have a gastric band fitted, only to have second thoughts.
But while she has a lot to say, she doesn't have the focus or the patience to convey it to good effect. I Might as Well Say It becomes a jumble of half-remembered anecdotes, with payoffs she loses confidence in. Blighted by forgetfulness, she keeps losing her place in the stories, and the broader narrative, and fluffs her best lines in an anxious rush as she blusters hurriedly into the next topic. It's very frustrating that nothing is ever allowed to take hold.
She's got so many yarns, I hope she writes a memoir. But, more importantly, I hope she gets an excellent editor to put her myriad jumbled thoughts into some sort of order.
Review date: 26 Aug 2018
Reviewed by: Steve Bennett
Recent Reviews
What do you think?