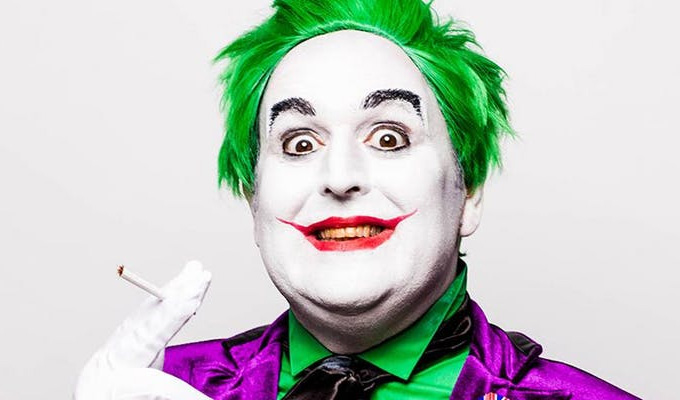 Justin Moorhouse: Northern Joker
'Northernness is not a badge I wear', says Justin Moorhouse. Which seems a bit disingenuous for a man who's called his show Northern Joker and spent a small fortune plastering it on flyers and posters all over town.
But where we're from defines us all to some extent, and he certainly embodies some of the archetypes of his native Manchester, not least an unsentimental warmth and an ingrained stoic flippancy towards life. But there are other stereotypes he defies: he's no meat-pie punching, beer-swilling old-school comic but as smart and progressive (and vegan) as the best of them.
However, he doesn't like to labour the point, in the same way that he is naturally funny without the need to show off how he's doing it, or making explicit too many of the themes and structures that underpin this entertaining free-flowing hour.
Any issues he does raise are embedded in stories about bringing up his children, now stepping into young adulthood and therefore exploring a different relationship with their dad. Out goes a love of The Beano, in comes talk about her feelings, which was anathema to most British men a generation ago.
Changing times are a universal comic staple, and Moorhouse certainly brings back memories for older fans as he tells of family holidays that started pre-dawn to 'beat the traffic' en route. On a related subject, a trip to a puffin sanctuary is an amusing portrait of a particularly British type of disappointment.
Politics is touched upon – Donald Trump, Russian election and, of course, the Brexit referendum – but only for quick jokes. This is not his forte; the biggest controversy he sparks concerns the stories of condiments. And probably the funniest moment is an absurd act-out of Elton John and David Furnish popping into Wetherspoons – a welcome touch of surrealism we don't often see from this quintessential Everyman comic.
He's a very accomplished stand-up, of course, and the delivery is faultless both in timing and in forming an instant bond with the audience with his free-flowing conversational style. His tone is always assured: even when he touches on the Manchester Arena bombing it's with a steady hand, thoughtful but not mawkish – with joke payoff that would definitely unite his home city, given that it's a jab at the Scousers.
And that's topped with a line about being approached for a radio interview in Albert Square the following morning that makes him the butt of a self-deprecating joke that underlines the unassuming wit that makes this such an effortlessly entertaining hour of unshowy stand-up.
Review date: 26 Aug 2018
Reviewed by: Steve Bennett
Reviewed at: Gilded Balloon Teviot
Recent Reviews
What do you think?