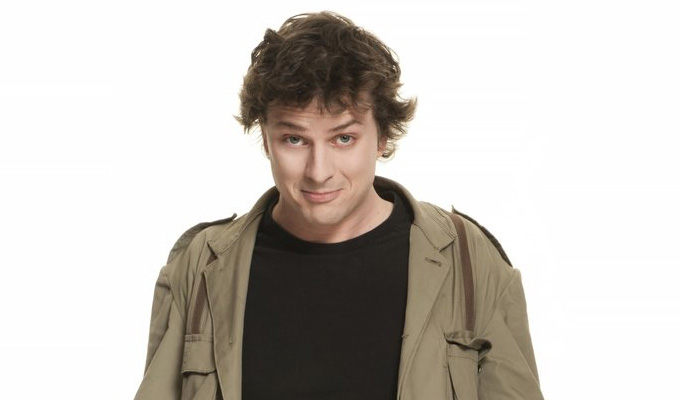 #1 Comedy Great Fun Best Show Jez Watts
The Fringe is full of comedians who have spent thousands of pounds to be here and follow their dream. But maybe we should stop occasionally and wonder if that dream really is for the best.
Jez Watts was a postgraduate neuroscientist before turning to comedy, doing research which could have helped spinal injury patients. Now the 35-year-old Australian has travelled halfway around the world telling jokes for free to 20 people… and not jokes that stand out in any particular way, either.
There are a lot of quips about how his long-suffering girlfriend is funding this frippery at she works hard as a vet, always wanting to bring the cute animals home, but prohibited by their lease arrangement. He tells us this, but without much more comic adornment beyond the odd double entendre.
Quite revealing is the fact that as an impoverished comic he's been getting dental care and antibiotics from her practice, even though the drugs are labelled 'not for human consumption'. It's an entertaining anecdote, told with good cheer, but again unfolds fairly simply, without twists.
His best gag is his opening, drawing analogies between cheese and categories of porn, formulaic but funny, a clear joke rather than a first-hand story. Over the 50 minutes, there's talk – but definitely more talk than gags – about diets and bingeing, about not liking kids (pretty much de rigueur for comics, parents or not), and a lot about sex and drugs.
The anchor of his set is a long routine about taking mushrooms with some fellow comedians and having to call paramedics when it went awry. But it's just another 'we got high' story that, like most druggy escapades, are not as funny in the telling as in the experiencing.
Apropos of nothing, Watts does some musical trickery, sampling his voice with a loop pedal to lay down an a cappella song, though Jez Watts is no Reggie Watts. It's just a little diversion (and another $1,000 on his debt to pay for the kit)
He's a super-affable bloke with a lively delivery that transcends the tiny room we are in. But he feels less like a distinctive stand-up and more like a commercial radio DJ – admittedly where many comics end up his native Australia. His Fringe adventure really feels like expensive folly.
Review date: 25 Aug 2018
Reviewed by: Steve Bennett
Reviewed at: Laughing Horse @ The Free Sisters
Recent Reviews
What do you think?