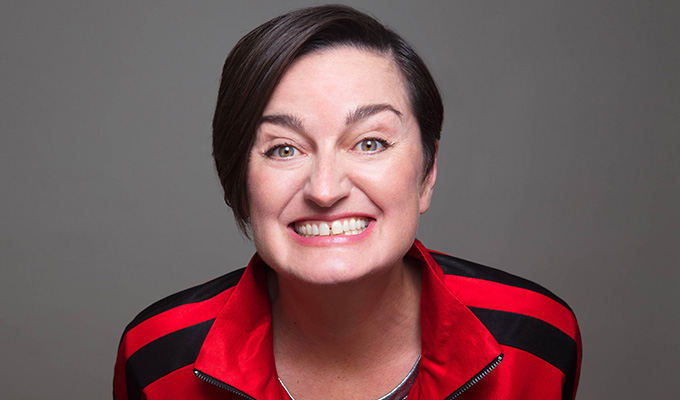 Zoe Lyons: Entry Level Human
There's a reason comperes treat IT professionals as a dead end when they encounter them in gigs. And yet Zoe Lyons, seasoned host that she is, reaches beyond their external dullness to the wisdom they retain. When one such sage came to fix her computer, he was dismissive of the technology, dubbing it 'entry level' – an epiphany that the comic suddenly found applied to everything in her life.
In truth, 'entry level human' is a handy, catch-all refrain that Lyons has adopted to identify idiots and their behaviour, a more-or-less politically correct slam that covers everything from a rise in stupidity she's witnessed post-Brexit referendum to the motivational 'wackaging' of products in hotels, overstepping the mark in assuming the mood of their customers and staff.
To be sure, it's a versatile phrase. And Lyons skilfully deploys it to unite the crowd in hatred of boorish behaviour on public transport and at tourist attractions, while affording it a historical dimension, her generation's pride in being defined by the internet tempered by the vision of a couple staring blankly at a motionless Deliveroo avatar while a moped lies crushed somewhere. The Victorians and ancient Egyptians had their fuckwits too. Yet with a few exceptions Lyons suggests, history wasn't written by them.
She relies on this technology as much as anyone, clumsy cats on YouTube and commenting on them on compilation clip shows bankrolling her lifestyle, even as social media makes her aware of the depressing regressiveness of public opinion. We are all destined to remain entry level, she maintains. Unless, like her, we take a chance to evolve, to change our regular coffee order every once in a while.
Still, ambition and motivation are dangerous, expensive things she almost immediately counters, disclosing her pathetic attempts to learn French. Advocating for a personal Brexit for everyone as they age, she deliberately reverses the idea of no one being an island with a very funny montage of a long-term relationship shifting from niggling resentment to outright hostility.
Nevertheless, Lyons has genuinely pushed herself, throwing herself into scuba diving with her wife, the latter part of the show given over to a couple of tales of personal jeopardy, albeit sprinkled with some self-aware euphemisms about lesbianism.
Performed with rare vim and wonderful expressiveness, Entry Level Human is as solid an hour of stand-up as you'll find at the Fringe, with Lyons unshowily seeding the show with recurring motifs like a bewildered fly that's forever getting trapped, casual callbacks and winning act-outs that afford a satisfying sense of structure.
Despite the frequently personal nature of the material, she also has an uncanny knack of making her irritations and more unhinged quirks seem universal, uniting the audience to her cause.
With nary a duff routine, it's just hit after hit after hit from a stand-up who's very much operating at advanced level.
Review date: 14 Aug 2018
Reviewed by: Jay Richardson
Reviewed at: Gilded Balloon Teviot
Recent Reviews
What do you think?