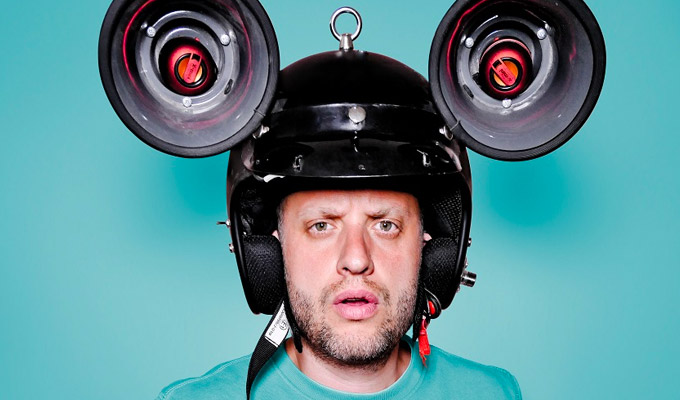 William Andrews: Willy
It's been nine long years since William Andrews has been at the Fringe. He realised he didn't need to be a performer, put the days of stressful Edinburgh runs and hosting dubious karaoke nights in shady Scottish pubs behind him, and is now living what seems to be a contented family life.
He's married to the comic and actor Anna Crilly, with a young son and a pet Labrador called Porridge to give him unconditional love. So what brought him back to the Pleasance? A Police, Camera, Action show he watched in a half-drunken state one night, obviously. I'm surprised you had to ask…
His comeback starts as something of a haphazard stream of consciousness that it's hard to get the measure of, unclear if it's scripted or more random, as he seems to be settling himself into the space.
But from the confusion, order emerges as he hones in on identifiable stand-up routines about the likes of picking up his dog's shit, of unsolicited parenting advice he receives, and some horrifying stories that drive home the fragility of life. Let's just say that several animals have been harmed in the making of this show.
The topics are not so important as what he does with them, and his quietly off-kilter musings inspired by these experiences, both everyday and extreme, are as funny as they are compelling. With gentle cajoling he draws the audience into his world, building the trust that he can do a poem about that karaoke night or read an entire kids' book, and it will amuse.
Andrews has an Izzardesque way of linking the sublime and the ridiculous, the mundane and the profound, around an ostensibly silly idea. The very fact that the show is called Willy is evidence of this: a childish word but part of a discussion as to whether you should use euphemisms when discussing genitals with your kids, or stick purely to the anatomical.
There's a winning blurring of fact and fiction, too: Crilly features in some of the anecdotes but is largely usurped by a lazy, chain-smoking Northern Irish speech therapist who Andrews calls his 'mind wife', who offers a fictional counterpoint for him to argue against. He's also got possibly the best technical gadget on the Fringe: a helmet and projector hybrid that means he can bring characters to life as a floating head.
The way his main screen shows images in a circle, rather than full screen, also underlines the artistry of the work. It's a small point, but typical of the attention to detail Andrews has applied across this subtly endearing mix of the whimsical and astute, that is, rewardingly, so much more than it first appears.
Review date: 9 Aug 2018
Reviewed by: Steve Bennett
Reviewed at: Pleasance Courtyard
Recent Reviews
What do you think?