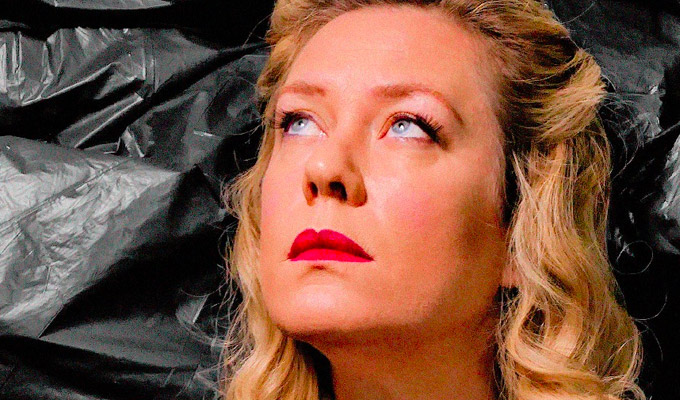 The Half
It's been written by comedian Danielle Ward, the woman behind some bonkers Edinburgh shows; stars two great comedy character actors, Anna Crilly and Margaret Cabourn-Smith; and is about a female double act. But don't go thinking that means The Half will be full of laughs – for this is a sad, even harrowing portrait of a washed-up performer.
The pair play Anderson and West, reunited backstage for the first time in more than a decade after a rift that changed their lives. Crilly's West took a job in Hollywood and never looked back, leaving Cabourn-Smith's Anderson behind, and eventually reduced to doing auditions for characters who don't even warrant a name just to afford a shitty bedsit.
In a nice touch, the reunion is at a West End charity gig where comedians have been invited to recreate famous movie scenes. Theirs is from Whatever Happened To Baby Jane?, allowing the intensely bitter psychological rivalry between showbusiness siblings from the classic film to echo through their own interactions.
Flashbacks piece together their first meeting, their parting and other milestones, showing the friendship and how it was lost. Meanwhile in the present there are astringent - and undoubtedly first-hand - references to sexism and ageism in comedy, acting and beyond. Not so much laugh-out-loud, but decidedly knowing and droll.
There's also a dark reverie about the killing of a mouse caught in a glue trap, which seems extraneous, and certainly keeps the mood subdued. Though things get even bleaker with the dawning realisation of what's actually happening in that dressing room and why.
Crilly and Cabourn-Smith both deliver haunting and mesmerising performances. As the partner left behind, having to work through personal demons, Crilly bears the substantial emotional weight of the piece, although Cabourn-Smith's necessarily more understated role provides texture, especially in reminding the audience these two were once friends with a considerable shared history.
The Half is something of an emotional wringer, and could maybe do with a little more joie de vivre to provide contrast and light to the painfully sad story. But the actors have you bound in their dark spell.
Review date: 9 Aug 2018
Reviewed by: Steve Bennett
Reviewed at: Pleasance Courtyard
Recent Reviews
What do you think?