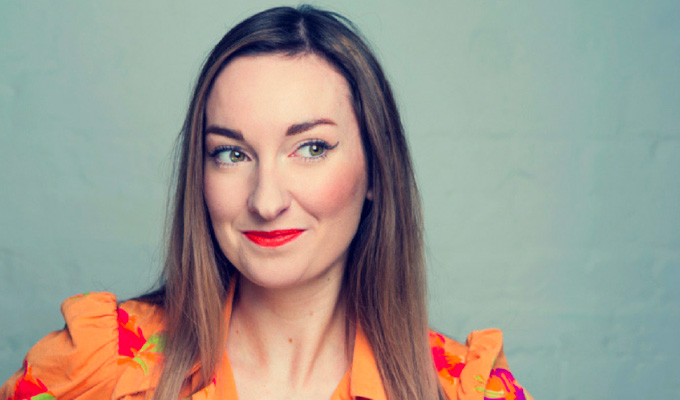 Ava Rage
It sounds like a drag queen name, but Ava Rage is, well, average. An ordinary woman trapped in an ordinary job who thinks she must surely be destined for better things, despite no evidence of any talent or application that would make it so.
So she's a very contemporary creation in today's world of reality TV 'stars'. And while other comedians have tackled the concept with vain, ambitious, self-deluded monsters, Lorna Shaw's alter-ego is a lot more mundane, subtle and believable.
Trapped in a dull 9-5, she trades banal office conversation, and nicks stationery supplies, while hitting the prosecco every night lest she miss out on any social opportunity, unaware that her twenties are slipping away with little to show for them beyond a good-looking Instagram feed.
Ambivalence is not the easiest trait to make funny, with no overblown emotion or disastrously impulsive behaviour to draw on, but Shaw – formerly part of sketch duo That Pair – manages it. We can identify with Ava, who can serve as a cautionary tale for us all.
Counter to her ambitions, there's also some virtue in indecision, given what a mess blind conviction is getting the world into, and Shaw celebrates that, too, another aspect that makes Ava a fully three-dimensional creation.
Added to the believable character work, Shaw offers some more broadly comic touches. Her main weapon is the soundboard, laying down beats over which she can sing and rap about her run-of-the-mill life, such as a showy earworm about watching too many TED talks. And there's a bit of prop work too.
As appealing as Ava is a cypher for modern life, an hour proves a bit of a stretch, and Shaw runs out of steam around two-thirds of the way through. She over-explains the concept and seems to reach the limits of the character, with little new developments, before wrapping things up.
Yet as a very relevant sort of Everywoman, there's surely more to be wrung from this well-observed character.
Review date: 6 May 2018
Reviewed by: Steve Bennett
Recent Reviews
What do you think?