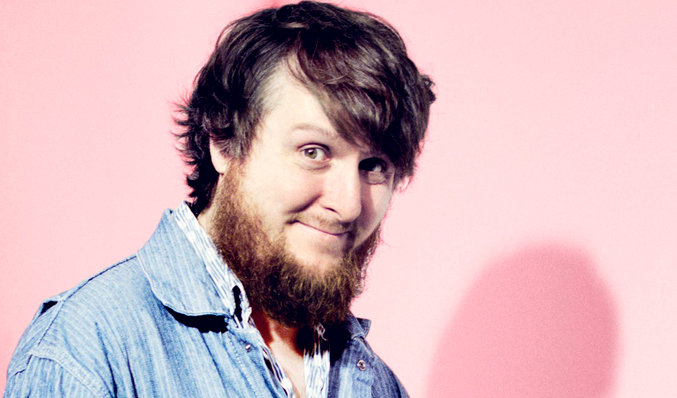 La Maire and One Night Only
Note: This review is from 2018
Bravo for the first of last night's Funny Fortnight pilots on Radio 2. La Maire is a delightfully quirky, funny and savvy sitcom about British expats establishing a new life in rural France.
It's written by Johnny Sweet, who has a perfect command of the peculiar cadences of awkward middle-class small-talk, even between husband and wife, that's matched only by Tim Key. So what perfect casting that Key plays Roy, a 'soggy flap of lettuce' out of his comfort zone in a village where he cannot speak the language.
He's in Rachelais at the behest of his wife Harriet, who is so determined to become part of the community that she's standing for mayor. The ageing incumbent, Pierre, is a 'mercenary racist' only in the job because no one has ever stood against him, and surely no match for Harriet's idealistic zeal.
But then crashing – literally – into her Gallic idyll comes her stoned, stupid, self-absorbed and reckless brother Ed, who races away from his problems at a London bank, and right into a prized vineyard.
Sweet himself plays Ed, a finely-balanced mix of dumb, posh and likeable, self-aggrandising yet unselfaware, bullshitting away his irresponsible behaviour. Meanwhile, as Harriet, Rosie Cavaliero, is the tentpole of sanity holding up the canvass of silliness that envelops the show.
Taking the action out of Britain allows Sweet's witty script to explore certain aspects of Englishness: explicitly there's the misguided middle-class fantasy of rural France, while the button-down character of Roy, who tries to carpe the old diem, but fluffs it, is a perfect middle-class milksop.
With such a strong sense of character and place, let's hope for encore performances of this distinctive sitcom.
More entertainment than comedy, the second Funny Fortnight offering, One Night Only, featured three guests trying to win the leading role in a musical showstopper.
For the pilot the trio were Spencer Jones – who confessed that his peak musical experiences to date was being third choice singer in a wedding band – fellow comic London Hughes and an amateur singer chosen from the audience.
Whether the world needs yet another singing talent show may be a moot point but One Night Only is certainly a fun take on the karaoke format. Clearly none of the participants are professional vocalists, and there are a few bum notes as they belted out the West End classics, but the uncompetitive competition proved a a lively celebration of passion more than technical accomplishment.
Brian Conley brought the requisite bonhomie and shiny-floor showmanship, including an opening number setting out the premise, while Showstoppers comedian Pippa Evans, his trusty sidekick, has a good rapport with the contestants.
And with plenty of singalong moments, the show's enjoyable bubblegum for the ears. Like many musicals, then.
Review date: 2 May 2018
Reviewed by: Steve Bennett
Recent Reviews
What do you think?