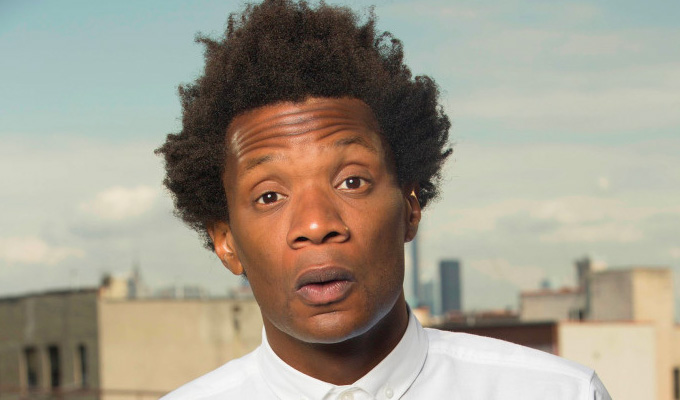 MICF: Headliners 2018
The stand-out stand-up of this line-up of visiting American comics might be familiar to Melbourne audiences, as Seaton Smith was part of the same showcase four years ago – and impressed then as he does today.
He has a distinctive, winning energy on stage, delivering lines as if each thought has only just struck him in a moment of divine inspiration, addressing the room collectively as 'crowd', as if that were our name, and chuckling unselfconsciously at his own material. And well he might, as his socially astute gags are smart and funny, with potentially confrontational topics handled with playfulness and tact.
The Headliners bill for the second half of the festival also includes livewire Joel Kim Booster, one of the few comedians you'll ever see wearing a sheer T-shirt unironically.
He's skilled at provocatively grilling the audience over their sex lives – crowd work that helped loosen the room during his opening set, and paving the way for his own stories of experiences with gay dating apps. Jokes are often told with contempt ('We're a very mean people,' he says, meaning gays not Asians), but torn between warming the audience and sticking to prepared material, his set was hit-and-and miss even if his energy is appealing.
In stark contrast, Dina Hashem was very low-key, but with a mischievous smile, with more stories of sex, Tinder, her Muslim background (lapsed) and body hair which, despite what she claimed, always seems to crop up from Middle Eastern female comedians. She can turn a charmingly wry phrase, and her set mixed interesting and funny, with several strong lines.
Finally, after Smith's set, came Beth Stelling, who probably boasts the most accomplished CV of the quartet. She, too, had a relatively subdued delivery, which took a little time to build momentum. Tales of sex and of gaining weight during her 'bagel years' are laced with sardonic wit, but didn't quite land as hard as they might.
Review date: 18 Apr 2018
Reviewed by: Steve Bennett
Reviewed at: Melbourne International Comedy Festival
Recent Reviews
What do you think?