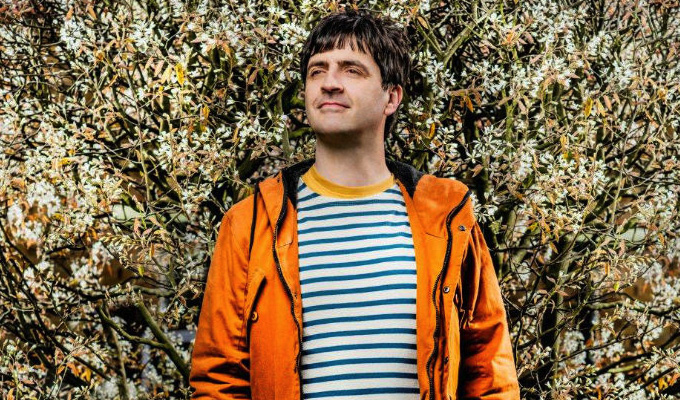 Mister Winner
The scheduling for BBC One's Comedy Playhouse season of pilots remains unfathomable. The gentle family comedy of last night's Mister Winner no more fits a 10.40pm Friday night slot than last week's childish Tim Vine Travels Through Time.
Starring Spencer Jones, the new show is pretty much an updated Some Mothers Do Ave Em, as the sweet but slow-witted central character gets into all manner of physical scrapes while those around him roll their eyes skywards. Aimee-Ffion Edwards as Jemma, the long-suffering girlfriend of ironically named lead character Leslie Winner, certainly seems to channel Betty, seeing the good in the clumsy idiot she's shackled to.
Anyone who's seen Jones's live shows knows he is a comedy, well, winner, and Leslie is a more normalised, almost credible, version of his stage alter-ego The Herbert. Some scenes here make great use of his talent for absurd physical comedy using everyday items – making a white-toothed grin with his train ticket or bringing to life the old joke about 'nan' bread.
However, the more the set pieces are scaled up for a big-ticket BBC sitcom, the less effective they are. Once we see a shark tank, we know Leslie will end up in it – though the script takes a little too long putting him there – and for all the expense of doing this, the gag with the tickets is much funnier.
The script – not by Jones but by Russell Brand's regular collaborator Matt Morgan – likewise starts strong with plenty of sly gags, packed tightly – starting from Jemma complaining about the state of the train toilet. 'Wee on the floor,' she grumbles. 'So did I,' is Leslie's comeback. Another good gag has Jemma's dad Chris (nicely played by EastEnders and Extras star Shaun Williamson) easing his considerable stresses with colouring books, unaware they make adult versions.
But again, as the plot builds up to bigger set pieces, written gags are overlooked in favour of slapstick spectacle. It's in contrast to the Christmas short Jones made for Sky a couple of years back, which demonstrated the best transfer of his live talent to TV with scenes that kept the comedy small, precise and inventive.
Even Leslie's character changes a bit as the Mister Winner pilot goes on. If he's so good-natured, surely he'd apologise to the woman his thwacks with his giant selfie stick? Then again, deep characterisation isn't a strength in this broad comedy. Speaking of which, Romesh Ranganathan makes a focus-pulling cameo as a creepy Airbnb host in a couple of scenes, even if they don't entirely seem relevant.
Still, Mister Winner is sweet enough – especially had it gone out in an early evening slot – even if its jokes are sometimes obvious. At one point, Chris's wife Theresa (Dorothy Atkinson) compares her husband to the old Nokia in the drawer: unexciting but dependable. It's a line that probably applies to this pilot too, an OK time-passer, but not yet the breakthrough role that will surely come and propel Jones to his deserved mainstream success.
Review date: 9 Sep 2017
Reviewed by:
Recent Reviews
What do you think?