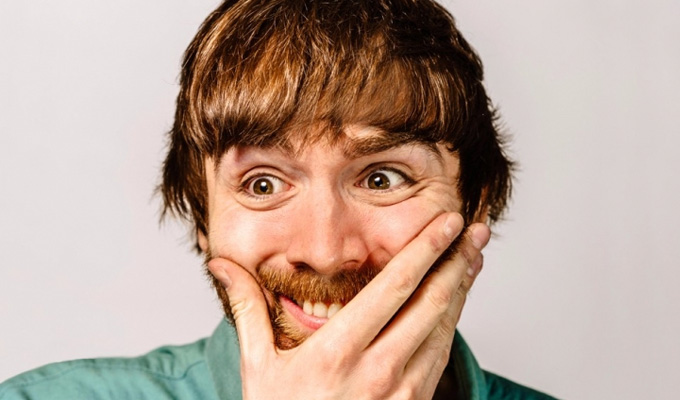 Ian Smith: Snowflake
Note: This review is from 2017
Bad news for anyone thinking Ian Smith has got all political in naming his fourth solo show after the most fashionable liberal-baiting insult of the year.
Snowflake turns out to be just a reference to actual snow, since he had an eventful trip to Norway last year that he wants to talk about. For this is an hour without agenda or theme, other than simply to make you laugh. The good news is that the job's a good 'un.
Smith's approach is simply to play the fool, either by design or by accident – and if it's the latter he gets to report back with a disarming 'what an idiot I am!' cheer, with the benefit of hindsight. Either way, it's a win for the audiences.
Whether it's being bad at running a husky dog-sled team through the Arctic tundra to being too unconfident to tell the changing room attendant at Top Shop that he doesn't want any of the clothes he's tried on, his awkward misadventures have an almost slapstick feel, as he gets into social scrape after social scrape.
The pace is brisk, the energy lively, with sporadic to-and-fros with the audience to keep things fluid. Jokes flow freely, and are occasionally sublime, such as the aubergine gag that's an instant classic. Others are deliberately cheesy, but that only plays into his daft East Yorkshire charm.
There are a few set pieces that go a little beyond straight stand-up, such as reading the amusing and bizarre letters he'd like to send to his neighbours or the PowerPoint that illustrates his routine about delightfully specific foreign words we don't have an equivalent for in English, a couple of which you might have heard before. But you certainly won't be familiar with his suggestions of words we need to add to the dictionary. It's similar to Meaning Of Liff, but also up to the inventive quality Douglas Adams and John Lloyd put into their books.
The occasional (and probably optional) use of the screen is the biggest concession to gimmickry that Smith makes in a show that's otherwise a riot of sprightly silliness. Proof that a good enough comic doesn't need a big idea to hold an hour together, just as long as he's got loads of great smaller ones.
Review date: 5 Aug 2017
Reviewed by: Steve Bennett
What do you think?