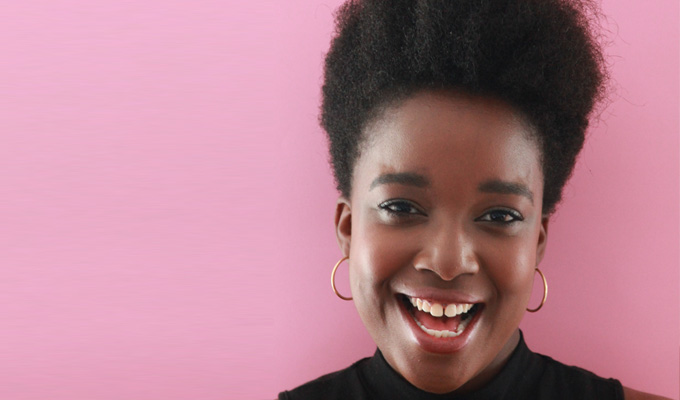 Lolly Adefope at Latitude 2017
Character comedians often have a tough time on a bill of stand-ups – it's why Latitude has a separate Cabaret Arena, and why comedy stage host David Morgan took special pains to explain to the busy tent that what they were about to see was a fictional creation. Though quite how many people would have confused Lolly Adefope with a bloke called Damien Speck is debatable.
Speck is a cultural awareness co-ordinator here to give a talk, despite using words like 'coloured' himself. The premise, of insensitive sensitivity training, might appear like a very straightforward set-up, but it's how Adefope executes it that's key.
A big part of the appeal is Speck's weird vocal traits, just on the outlying edge of credible, but giving the character an almost musical timbre with the way words are smooshed together or extended with peculiar rhythm and pitch. Meanwhile, the way his underlying prejudices peek through is subtly done, with a knowing edge. His advice on dating a black girl in the office, for example, is so obviously drawn from Adefope's own experience.
Race is at the heart of both this and her other skit, an audition for the role of 'Black Hermione' in the Harry Potter stage show, which she does in the guise of a nervous young actress by the name of Lolly Adefope.
What she's asked to by the director is culturally horrific, but addresses by exaggeration a real concern about media portrayals. Yet her ever-playful tone means the points are delivered cheekily, not hectoringly.
In fact, she'd make a hugely effective diversity trainer herself, should the hilarious, perfectly-observed, offbeat and socially-aware character comedy not work out for her.
But judging from the reaction of Latitude, it will.
Review date: 16 Jul 2017
Reviewed by: Steve Bennett
Recent Reviews
What do you think?