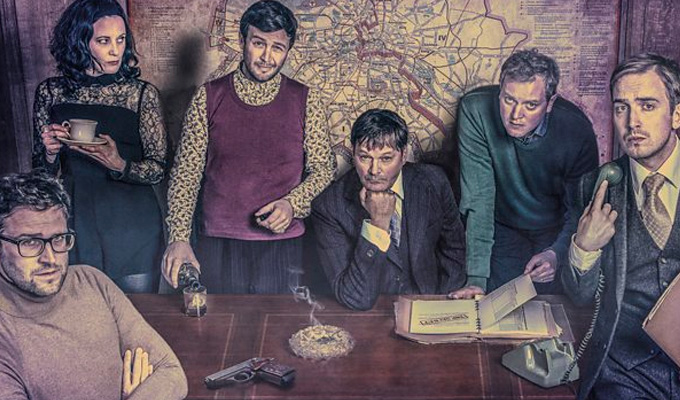 The Penny Dreadfuls: Le Carré On Spying
They've previously taken on everything from to Homer to Hereward the Wake. Now for their latest Radio 4 special, Penny Dreadfuls have revived the once-ubiquitous spy spoof.
Whereas Bond parodies were once all the rage, the team – or rather writer David Reed – have here gone for the less preposterous clandestine world of John Le Carré. Indeed, the extravagant 007 features here only as an irritant to the spy writer, who wants a more realistic depiction of the shadowy operations.
Not that the Dreadfuls have entirely gone for realism in this wonderfully silly parody, full of bold puns, preposterous characters and postmodern references.
Le Carré On Spying is based on one true fact: That in 1960 David Cornwell, Le Carré's real name, was working as an MI6 spook under cover in the British Embassy at Bonn.
Anything more than this, in a plot that demands Cornwell must uncover a mole before John F Kennedy makes his historic visit to Berlin, is pure, ridiculous fantasy. And although the story twists may be outlandish, Mark Heap is the perfect narrator, giving them fake gravitas. Guest star Miles Jupp is also an excellent Cornwell, a posh, mild-mannered English agent way out of his depth.
Reed's script is driven by both gags and story. Even though it's stupid, the narrative keeps you listening, and you're never more than a few seconds away from a solid joke. He's particularly strong on painting comic images - 'I'm not a double agent… I'd rather twang my scrotum on a gate'- and on acknowledging the artifice of the radio play without subverting it completely. In some respects it's a bit like a more restrained version of the Goon Show madness.
In the cast, Reed is joined by fellow Dreadfuls Humphrey Ker and Thom Tuck and regular collaborator Margaret Cabourn-Smith creating a colourful ensemble of characters, the stand-out of which is Al Cadal, the brilliantly brash but dim-witted American Cornwell recruits to help in this fabulously funny romp.
Take out the radio receiver concealed in your shoe and tune in.
Review date: 8 Jul 2017
Reviewed by:
Recent Reviews
What do you think?