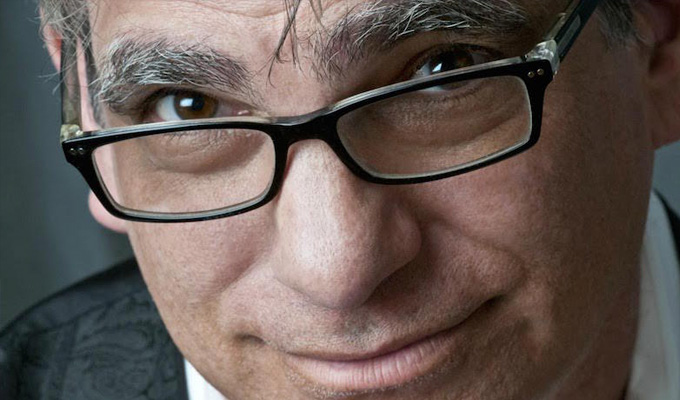 Dylan Brody's Driving Hollywood
Dylan Brody is a humorist, so often a euphemism for 'comedian who's not quite funny enough'.
Yet in some ways, this storytelling show is beyond criticism, as it concerns the frustrations of artistic compromise. And as Driving Hollywood is undeniably a monologue telling his story, in his voice, with his message – uncompromised – it's a hit on its own terms. This upstate New Yorker is a writer-performer doing exactly what he wants to be doing, even if the sparse audience in London suggests it might have a more niche audience than he would hope.
Told in his favourite format of 'nested flashbacks', Driving Hollywood frames his modern frustrations with the commercial side of showbusiness with his proud personal history of intellectual stubbornness.
This is a wry tale of him sticking to his guns, even as a precocious seven-year-old calling bullshit on what The Man was teaching in class. When, slightly older, he was asked to direct a school play, he chose The Royal Hunt Of The Sun a hard-hitting piece about the Christian conquistadors' genocide of the Incas. In the end, they demurred, and plumped for a sanitised Oklahoma! instead.
His catchphrase from these years is '…so I was sent to the principal's office', waiting for his dad to be summoned to discuss the insurrection. But his liberal, free-thinking father always backed his son's one-boy rebellions, even if he urged caution in Brody Jr's need to always have to prove he was the smartest person in the room.
To this day, Brody isn't one to hide his smarts under a bushel, fostering an intellectual image. And he has an old-fashioned platonic ideal of what a writer should be. His set comprises an old desk on which sits an old typewriter, evoking his study at home where he grafts at his first drafts as faithful dogs sit at his feet.
He also has a old-fashioned microphone and an old-fashioned sense of style, with tweedy jacket, waistcoat and a pocket watch hanging from a chain. Admitting, in a typically droll, self-deprecating style, to be something of a pretentious cove, Brody is clearly influenced by the dapper elegance of Mark Twain, in look as well as writing.
The tone of Driving Hollywood is waggish, evocative, thoughtful and classy, but struggles to be laugh-out-loud funny. Although he can certainly turn a phrase as elegantly as his garb. 'I'm such an atheist that even when people tell me that they believe in God, I don't believe THEM,' he deadpans.
His attempts to build momentum were further thwarted by a sluggish audience, who he good-naturedly reprimands for not responding as enthusiastically as he'd hoped, but who also cause unexpected tension: a flashpoint as one perpetually whispering couple were hushed, and a bizarre interjection of some (untrue) trivia, completely inappropriately.
But Brody has decades of stage experience not to lose his cool. And while his pace is languid and thoughtful, it wasn't always so. He tells us of how he was a 'machine-gun' political comic in aggressive heyday of American stand-up
Yet this, too, involved concession, whether toning down his rhetoric when invited to be artist-in-residence at his alma mater, or forced to dial back on exposing the hypocrisy of the drug war by a club-owner worried about his bar take.
Driving Hollywood is no wallow in the regrets of a failed artist. Brody's CV boasts six comedy albums, four published books (and several more unpublished ones, it's suggested) and a roll-call of comic contemporaries he's worked alongside. He has opened for David Sedaris, for example, and there's a certain tonal overlap between the two, even if, in tonight's circumstances at least, Brody didn't achieve the comic heights of his compatriot.
• Dylan Brody's Driving Hollywood: is on at the Canal Cafe, West London, again tonight and available to watch via comedy-on-demand service NextUp. And read his fantastic Unforgettable Five here.
Review date: 17 Jun 2017
Reviewed by:
What do you think?