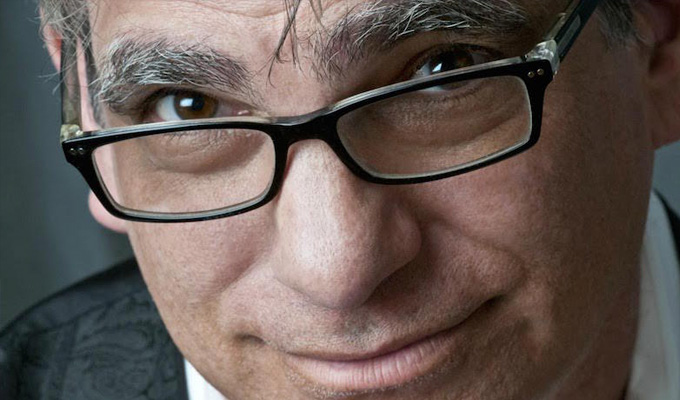 'I am a 20-year-old comedy god, but I am also a thief and a hack'
American humorist Dylan Brody's latest storytelling show, Driving Hollywood, described as a 'poignant and hilarious look at life at the intersection of art and commerce' has today been released in the UK via comedy-on-demand subscription service NextUp. Here he describes five of his most memorable gigs…
In a performance career that lasts as long as mine has, the 'unforgettable five' challenge induces profound ambivalence. Firstly, of course, the impulse toward self-aggrandisement pushes me toward: 'So I says to the guy – get this – he heckles me and I says to him, I says…' stories to prove how clever, how dominant, how witty I was once. Let us save me that stupidity by simply stipulating that on occasion I have been clever, dominant and witty.
Secondly, what makes a performance particularly memorable for me is not necessarily the same thing that makes it a good story. There was a show on the road once, back when I was a regular touring comic during which the elastic waistband of my underwear snapped so that my undershorts slipped down inside my trousers creating the sensorial illusion that my slacks were falling down. It was a surreal, waking nightmare experience of which nobody in the room was aware but me. I kept telling my rage-laden political jokes by rote while reassuring myself internally that I was still fully clad.
Thirdly, the challenge makes me hyper-aware of how many gigs, how many clubs, how many performances I have entirely forgotten due to my heavy marijuana use during the first 15 years of my work as a performer. The gaps in my memory are… embarrassing. So, I have difficulty both in boiling down the list to five and shame over the unknown number that perhaps should be in the running but have fallen into the great chasm of synaptic damage. Enough pre-ramble. Of those I remember, I choose to share the following.
1983
I am 19 years old. My parents came to see me perform. I have been at it for two, maybe two and a half years. The Improv in New York has accepted me as a 'developing regular' which means I get regular spots really early or really late in the evening. My parents have asked if they can come see me and I said yes. I got them comped in, told them that my spot was scheduled for 1am. They don't need to arrive until eleven or so. They get there at eight. They drink.
The parade of comics includes some brilliant people and some not so brilliant. A lot of hacks take the stage. A black comic does a full set of 'You can't say it, 'cause you'll get beaten up after the show. I can say it 'cause I'm black,' self-loathing racist material.
By 11pm my folks are trashed and unhappy. My father comes out of the show room to find me sipping coffee in the bar, asks if I can get my spot moved up so they can see me and go home. I cannot. He returns to the show room. At midnight both of my parents stagger out to hug me and apologise for being unable to sit through any more. My father breathes whiskey into my ear saying, 'You don't have to do this if you don't want to.' He considers it supportive. Then they leave the club to take a cab home.
I don't remember how my set went that night. I remember being young and confused and having no idea why my father would say such a thing when clearly this is the only thing I want to do, the only thing I can imagine doing. I am determined to learn the craft, to pay my dues, to walk in the footsteps of my heroes, Lenny Bruce, George Carlin…
1984
Earth Exchange Buffet Style Vegetarian Café somewhere in or around London. I am 20. I have a tight 15 minutes of material that I wholly trust. I work out weekly at a comedy night at the Canal Café Theatre in Maida Vale, study at the Royal Academy of Dramatic Art during the days, do any stand-up shows I can get. The booker asks if I can do 20 to 25 minutes. I say I can. I comb through notes for material I had abandoned that might be usable to fill the extra few minutes.
I am the fourth of four performers, each doing 20 minutes. The angry lesbian poet does six minutes, curses at the audience and gets off the stage. The comedy folk singing duo goes down in flames and gets off the stage after two songs. A man as old then as I am now goes on stage and tells an old bar joke about 'a bloke goes into a pub…' and then thanks everyone and walks off.
We're almost 20 minutes into an 80 minute show. The booker says: 'I need you to fill out this last hour.' I go on stage and improvise like crazy. I do everything I've ever written. I make stuff up. I turn into Robin Williams in my mind, fearlessly chasing down ideas until the last laugh is wrung from each. I step onto a stage-side table, put my hand up to cup a hanging globe lamp and declare, 'I still say, it's round!' I steal pieces from people whose work I love at the Improv in NY and feel guilt and shame over each lifted line. I own the room. I truly and wholly crush for the first time. I am a 20-year-old comedy god, but I am also a thief and a hack.
I do an hour. I hate myself and I love every moment. That evening lives forever in my mind as the night that I know I can actually do it, the first time I truly understand my potential to make it as a performer alone with a microphone.
1994
I travel east from my home in Los Angeles to introduce my family to my new wife. At the end of the visiting tour I am to headline a club at an Atlantic City Hotel before flying home. The gig pays off about half of my travel expenses, plus it will provide a couple of nights in a luxurious suite for me and my lovely wife, whose name escapes me at the moment.
I call from my grandmother's home to confirm the details and learn that there will be no suite. I am responsible for my own accommodation. My wife goes to LaGuardia airport to fly home early. I go to do the gig and stay in a crappy motel alone. The feature act shows up and is also confused to learn that there is no hotel accommodation. He, the opener and I discover the reason lies in a dispute between the booker and the hotel. We also learn the show will not be in the Hotel's showroom. We will perform on a small platform in the parking garage in front of a vinyl 'LAFF-a-LOT' banner duct-taped to the wall. The audience sits in plastic folding chairs at rented tables. Bar service runs slow as waitresses use elevators to shuttle orders, payment and change to and from a bar upstairs in the hotel.
The Friday night shows do not go well. Exhaust fumes render us all a little bit dizzy and short of breath. Cars distract us as we perform, driving behind the audience to find parking on other levels, slowing down to observe what appears to be a bizarre conceptual art installation in which a hostile, impatient, disappointed audience stares silently at a disheartened performer.
After the show the booker screams at me in a cocaine fuelled rage that the show's failure is my fault, that a professional can overcome any circumstance. I half believe him. I tell him that I will not be performing a second night of stand-up tragedy in his parking garage show. He hurls invectives at me as he crumples up twenty dollar bills and bounces them off my chest by way of payment for the night's work.
I begin to understand my father's comment from eleven years earlier. I imagine him slurring, 'You don't have to do this if you don't want to,' into my ear. I wonder if there's anything else I might be able to do. I cannot imagine what it might be.
2010
I have reinvented myself as a storyteller and a humorist. I have quit smoking pot and have purchased cuff links. I have fallen in love with the work of humorist and author David Sedaris. My friend, Kelly Carlin mentions that she and Tony Hendra are putting together a tribute evening to her father, George to be held at the New York Public Library. I tell her I would like to perform at it. She is uncertain.
She and Tony listen to a track from my early album about my brief telephone interaction with George Carlin, about the effect he had on my work and my development, about his kindness and about how it relates to the great, coffee stained sheepdog of my childhood. They book me for the gig.
Backstage before the show I hang out with Stiller and Meara, their kids, Amy and Ben. I thank Louis CK for a kindness he did me a few years earlier. I tell my story to about500 people at the New York Public Library. Kevin Smith introduces me. Mid-story I notice Steve Martin in the front row. When I come off stage, Whoopi Goldberg says to me, 'That was brilliant. That was fantastic.' She takes the stage and does a quick callback to my story.
My parents have come down from Boston for the evening. There is no question that I belong here, that I am in my element. I am 46 and in some ways this is my bar mitzvah.
(When I get back to L.A. I contact Whoopi's office. I ask if I can use, 'brilliant. Fantastic' as a blurb. A lawyer calls me back to say, 'no, no you can't."' A month later my manager finds the video online. 'Her mic was hot when she said it. It's public record.' He tells me I should write a story that includes it, since her lawyer has said I can't use the blurb.)
2013
Pasadena Civic Auditorium. My literary hero, David Sedaris has invited me to join him on stage and tell a story. The event is sponsored by KPCC, the Southern California Public Radio station for which I provide commentary. 2,000 people in a theatre that feels as though it is designed for pomposity and intellect. I have grown into precisely the pompous intellectual the space calls for.
I stand behind the lectern and take my time. I allow the sentences to roll out slow and clear. I hear the laughter roll back at me, long and loud and reverberating in an acoustic cascade. It is, at that moment, the largest audience I have ever worked. I walk among my heroes. It is the only thing I have ever imagined doing.
Dylan Brody's special, Driving Hollywood, is available NextUp here.
Published: 14 Feb 2017
What do you think?