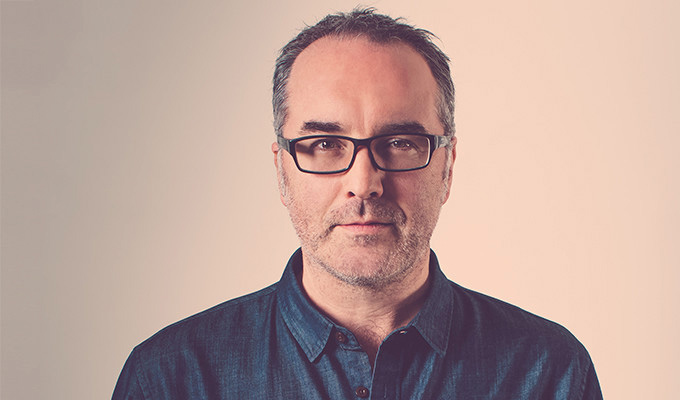 Justin Hamilton: Bunta Boy
Most comics have their war stories, and after almost 25 years in the business, comedy festival stalwart Justin Hamilton has more than his fair share.
This show tells how it all began in the mid-1990s, as a half of a double act called the Bunta Boys on the emerging Adelaide circuit. He'd teamed up with his mate Damien Kilsby to muck about making sketches for their own amusement, which led to bookings at the local comedy club, where in their naivity they would write a fresh set every week.
From cheesy lyric-swap song parodies they began to develop their own style. Well, I say 'own', but they were clearly inspired by the comedy superstars of the day, the Doug Anthony All Stars. The songs Hamilton revisits here are certainly pale impersonations of the more famous trio.
More usefully for future anecdotes, they also fully adopted the anarchic spirit of DAAS, dealing in shock comedy and getting signing up to support carnival-themed punk rockers Clowns Of Decadence at their raucous gigs around the city, as well as alternative comedy godfather Alexei Style on his Aussie dates.
This retelling of those glory days starts with a surprisingly pedestrian preamble of safe stand-up tropes, before Hammo moves into stronger material, laughing at the indignities ageing has heaped upon his 44-year-old body, not least the agonising kidney stones that will make you wince as much as laugh.
And when the reminiscences start, Bunta Boy proves a compelling, vicarious romp through his chaotic early days of a comedian, full of ace on-the-road anecdotes that have surely been honed in many a comedy club dressing room. There's something of a message, too, as he confesses how he would hate most of his early work to have been caught on camera, saying that today the fear of failures being captured on YouTube must limit risk-taking and stifle creativity.
However, this is no wistful nostalgia, but a vibrant contemporary show. Hamilton talks fast and keeps the memories coming at a cracking pace, while hitting strong gags clean and firm in every paragraph, all made to seem effortless. Those roller-coaster days on the early Adelaide scene – and the subsequent couple of decades – certainly taught him well, producing a show that's almost as spirited, if nowhere near as dangerous, as those early days. In short, a cracking bit of storytelling.
Review date: 3 Apr 2017
Reviewed by: Steve Bennett
Recent Reviews
What do you think?